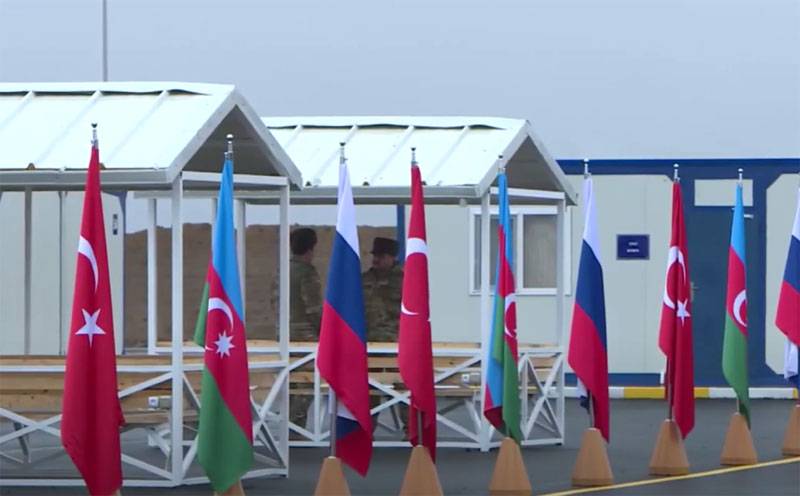 The Turkish Defense Minister commented on the start of the work of the Russian-Turkish monitoring center in the Aghdam region of Azerbaijan. Recall that the joint center began operating a few days ago near the village of Merzilli - there is an appropriate infrastructure, including for the residence of military personnel.
According to Hulusi Akar, the Russian-Turkish monitoring center plays an important role in the settlement process in Nagorno-Karabakh.
Turkish Defense Minister:
The center, located in the Aghdam region, will play an important role in terms of ongoing efforts to ensure stability and peace in the region.
At the same time, Akar noted the important mediating component of Russia in interaction with Yerevan and Baku.
The Middle East media note that initially President Recep Tayyip Erdogan planned to send several hundred Turkish military to Karabakh with the aim of taking them, together with Russian peacekeepers, in key areas in the region. Even plans were developed with the choice of the most optimal route for the transfer of Turkish troops to Nagorno-Karabakh.
However, later in the course of bilateral negotiations between the Russian and Turkish sides, an agreement was reached on the creation of a monitoring center, in which no more than 50 Turkish military inspectors would be located.
Recall that the war between Armenia and Azerbaijan broke out at the end of September 2020. By November 9, it stopped with the active influence on both sides of the conflict by the Russian president. A Russian peacekeeping contingent of up to 2 thousand servicemen was brought into Karabakh.
Several images of the joint center, including photos of residential and household modules: