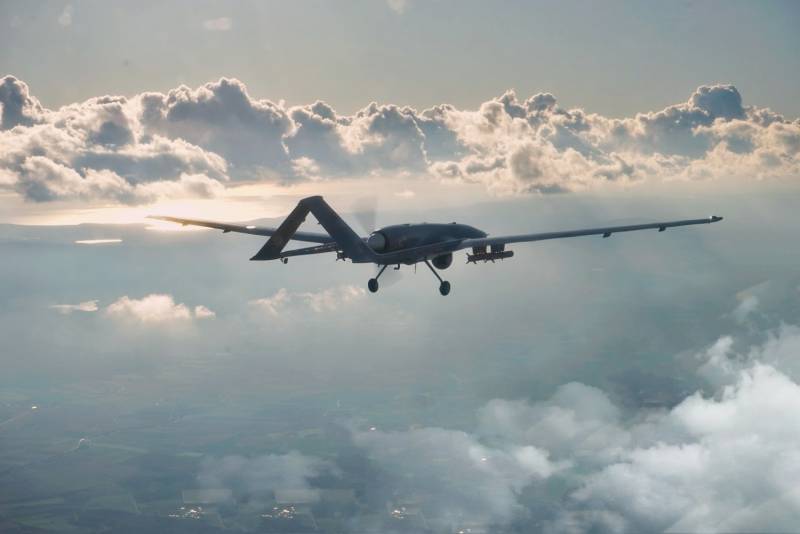 Fighting clashes in Syria between the troops of Bashar al-Assad and pro-Turkish militants are taking place not only in the south of Idlib province, but also in the western part of Aleppo province.
According to the latest information, the militants fired in the direction of the Basratun settlement. It is located west of the city of Aleppo. The Syrian government army did not leave the shelling unanswered. According to the latest information, the positions of the pro-Turkish armed formations in the area of ​​the city of Takad were hit by heavy artillery.
Meanwhile, Syrian troops attacked militant groups in the area of ​​the settlement of Khirbat al-Nakus in the southwest of Idlib. In this area, the militants carried out a regrouping of forces and equipment. From there, in recent years, drones equipped with explosive devices have often taken to the air to carry out attacks on the positions of the SAA.
Against this background, the activity of the Turkish unmanned
aviation
... According to the latest information, during the clashes between pro-Turkish militants and the Syrian government army, the appearance of Bayraktar-TB2 shock reconnaissance drones was recorded. Two Turkish "Bayraktar" appeared in the airspace of Syria - over the province of Idlib. At the moment, it has not been reported about their infliction of blows.
It can be assumed that so far the Turkish armed forces have decided to use them as a means of monitoring the situation in areas of exacerbation - near Takada and Khirbat al-Nakus in Aleppo and Idlib.
Recall that in the Syrian province of Idlib there are several so-called observation posts of the Turkish army. The militants often use these facilities as cover for their attacks against the SAA.