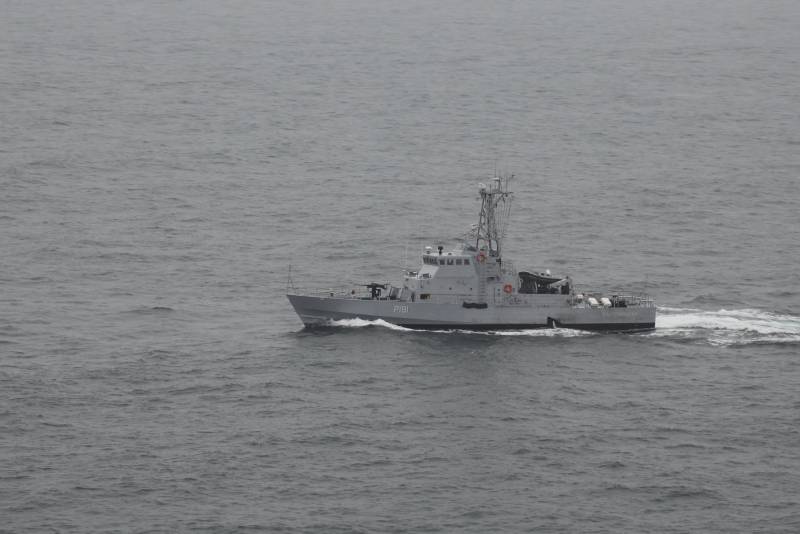 Ukrainian boats accompanied US Navy ships on exercises in the Black Sea. Three Ukrainian Navy boats and the American Henry J. Kaiser-class tanker USNS Laramie acted as an escort for the Arleigh Burke-class USS Porter missile destroyer.
Reported by the US Department of Defense.
The surface forces of the Ukrainian Navy were represented by one Island-class patrol boat and two small armored artillery boats "Nikopol" and "Kostopol".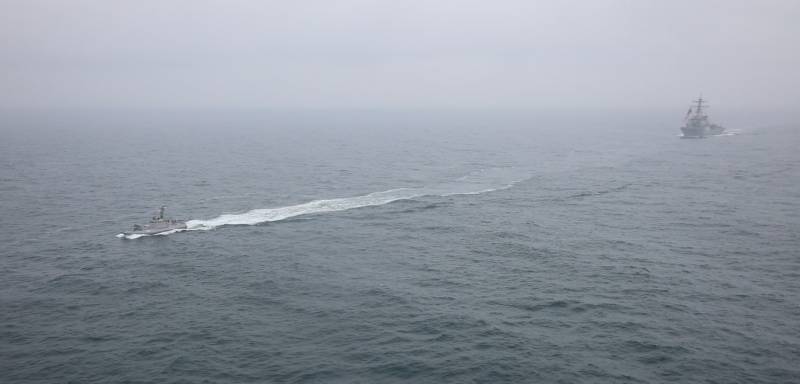 In addition to surface equipment, the Mi-14 helicopter of the Ukrainian Naval Forces of Ukraine was involved in the exercises, which covered the ships from the air.
What exactly was practiced during the maneuvers is not reported.
Joint ship operations further enhance interoperability and demonstrate determination to maintain peace and security in the Black Sea.
- said the publication "Ukrainian military portal", talking about the exercises.
For the destroyer "Porter", which is based in the Spanish port of Rota, this is already the ninth patrol in the area of ​​responsibility of the Sixth
fleet
USA. A few days earlier, he, along with another destroyer USS Donald Cook, participated in another joint operation in the Black Sea, to which reconnaissance and naval forces were also connected.
aviation
.
The Ukrainian Navy reported that training is included in the PASSEX program. Participant of joint training captain of the 1st rank of the Ukrainian Navy Yuriy Fedash:
This is the first PASSEX trainings with US ships this year. We are delighted to work with our American partners to maintain stability in the Black Sea. PASSEX training is an excellent opportunity to improve skills, maritime training and exchange of experience between the crews of our ships. The constant participation of the Ukrainian fleet in this type of training contributes to increased mutual compatibility and the adoption of NATO standards.