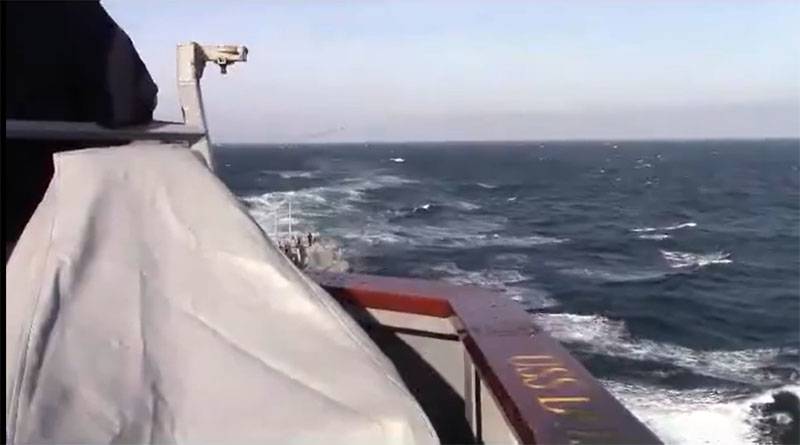 "This is deja vu" - this is how the Western press reacts to the information that the Russian Su-24 again "met" the US Navy destroyer Donald Cook in the Black Sea. Recall that an American warship entered the Black Sea waters a few days ago. And at one of the stages of his course, in the immediate vicinity of it, a Russian plane flew at low altitude.
The publication Task and Purpose writes that this is not the first "meeting" of a US Navy destroyer and a Russian plane, which journalists attributed to front-line bombers. At the same time, it was previously reported that a different version of the Su-24 was used over the Black Sea.
US military commanders in Europe declare that USS Donald Cook entered the Black Sea "to ensure security and stability in the region," adding that the ship was in international waters at a time when a Russian SU flew alongside it at low altitude. 24.
In the Western press, the press notes that during the "meeting" there was an "electronic duel" - with the use of airborne electronic equipment, including electronic warfare systems. There is no official confirmation that the Su-24 electronic warfare systems were used against Donald Cook and vice versa. The Western media version remains a version.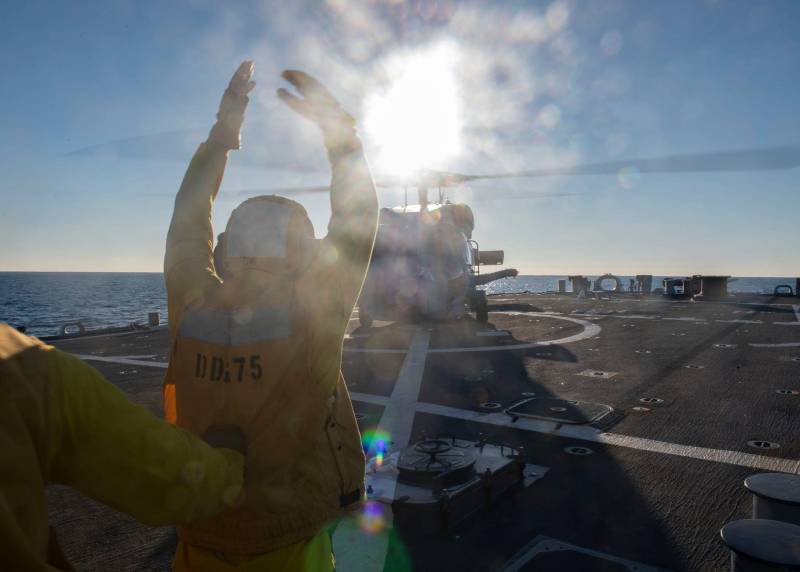 It is worth noting that this flight, the footage of which is demonstrated by the US naval command, may again acquire a large number of myths, like previous similar "meetings". Recall that at one time, publications appeared on the network that a Russian plane allegedly disrupted the work of the onboard electronics of an American destroyer. Well, the real meme became "the report of American sailors on the write-off or dismissal."
By and large, the usual work is going on to protect the maritime borders of Russia, including with the use of combat
aviation
capable of demonstrating that the American ship has gone "too far" from the shores of the United States.