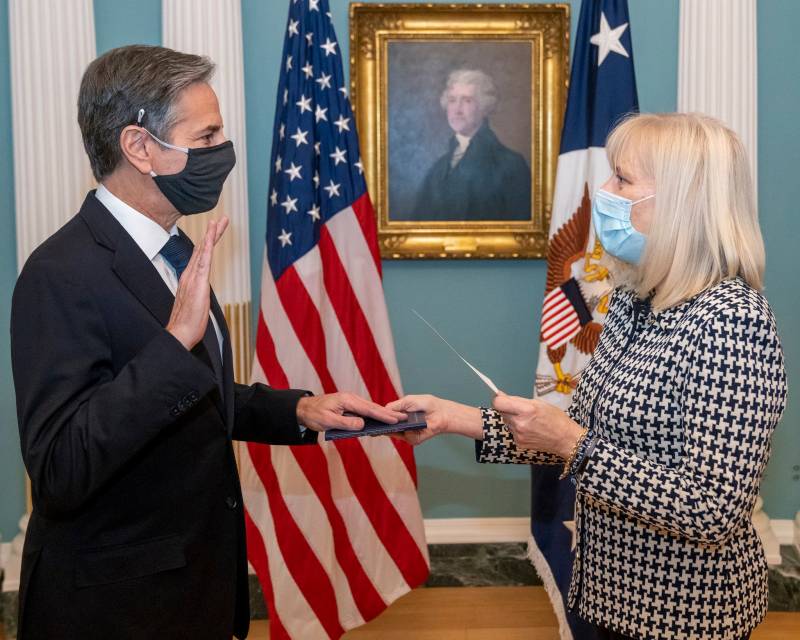 Photo: US Department of State
An interview with a Chinese expert was published in the German press. It concerned the geopolitical situation in the world. Dean of the Foreign Policy Department of the Beijing Institute of International Relations (belongs to Tsinghua University), political scientist Yan Xuetong shared his views with the journalists of Der Spiegel.
According to the Chinese expert, the United States of America "will continue to decline." Yan Xuetong predicts the collapse of the British Empire in this regard. He believes that the United States will follow approximately the same path.
Yan Xuetong:
There will be no instantaneous decay and extinction. But it may be that at one time was observed in Britain. The empire gradually collapsed, previously being the strongest and most powerful world power. The process of extinction and decay continued for decades.
The dean of the Chinese Institute of International Relations noted that there is nothing supernatural in this, "since all empires are destroyed sooner or later." Yan Xuetong notes that every empire has three stages of its life cycle: after formation and dawn (in military, cultural and other terms), stagnation begins, stagnation, and then decay begins.
At the same time, nothing was said in the interview about whether China is ready to take advantage of this situation to become the sole leader, or whether it will build a multipolar system.