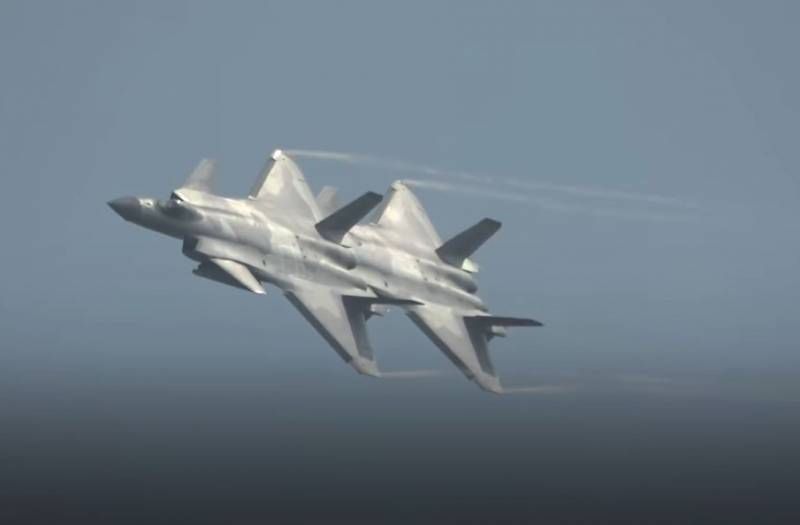 China is celebrating the 10th anniversary of the first flight of the J-20. Some intermediate results were also summed up. Recall that the first flight of this combat aircraft, which in China belongs to the new generation, took place in January 2011. Then in Beijing they said that China became the second country in the world, which has a new generation of fighters - 4th according to the Chinese classification, the fifth according to the global classification.
The Chinese media published an interview with one of the designers of the J-20 Yang Wei.
According to Yang Wei, when developing a new generation fighter "it was necessary to use the aircraft-building technologies available at that time, to create on their basis a new technological groundwork for improving the design of a combat aircraft."
Yang Wei:
I was very lucky as a large team of really talented people worked with me.
The Chinese press cited statements by military experts. Among them is Song Zhunping, who put it this way:
The J-20 became the first Chinese fighter that was not only comparable to US aircraft, but also surpassed it in a number of parameters. For example, the combat radius of the J-20 is approximately 300 km greater than the combat radius of the F-22 of the US Air Force. This is also the first time that our air superiority has become a threat to American stealth fighters. Then we were all inspired by this
news
.
According to Zhunping, the PLA Air Force J-20 fighter "changed the balance of power and made the whole world talk about itself."
At the same time, today the Chinese press notes that 10 years after the first flight of the J-20 fighter, they have certain problems. One of the main ones is the problem associated with their own engines. Chinese
aviation
the power plants do not yet fully meet the requests that the Chinese Air Force command makes to them. However, as noted, work continues on the WS-15 engines, "and they are being improved more and more."