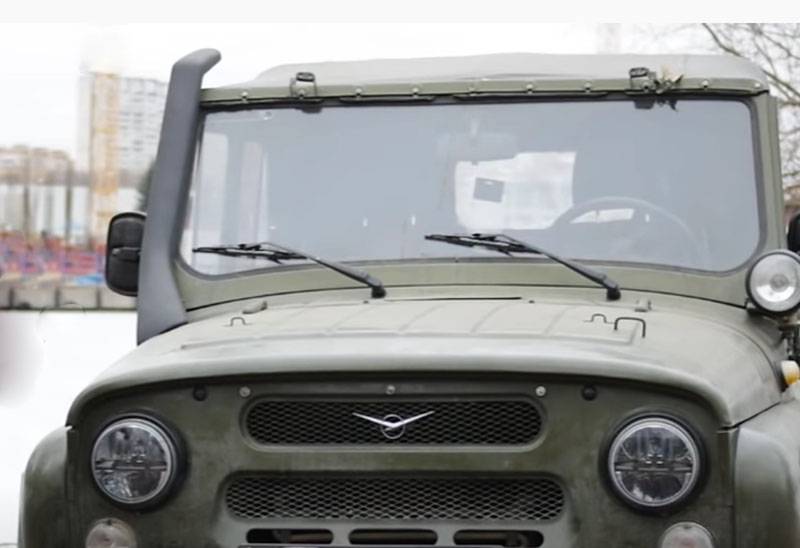 The Ukrainian press is discussing the modernization of the country's army vehicle fleet. Today, a significant portion of the Ukrainian Armed Forces vehicle fleet is Soviet-made vehicles. Among them - "UAZ". As the Ukrainian press writes, "now the era of Soviet UAZs in the Armed Forces of Ukraine will end."
It is reported that the armed forces of Ukraine should receive a single SUV. At the same time, the messages say that for this, "the first general open competition" will be held. Funds for the creation of a single Ukrainian SUV are planned to be allocated from the country's military budget.
In the materials of the Ukrainian media they write that holding "an open competition for the development of military equipment is one of the practical norms of NATO." And Ukraine, as you know, is trying to declare compliance with NATO standards.
It was noted that the Ukrainian army "expects a reliable and comfortable SUV instead of the Soviet" UAZ ".
According to the Deputy Minister of Defense of Ukraine Oleksandr Mironyuk, prototypes can be offered for consideration by both state and private companies. Their cooperation is also possible. Before that, applicants will receive the same technical specifications. Each of the companies will have to submit a version of their SUV that could pass certain tests with a list of procedures.
Mironyuk:
After that, the winner of the competition will become the owner of the right to create vehicles for the Armed Forces of Ukraine.
Meanwhile, ordinary Ukrainians are skeptical about the real transparency of this competition. In particular, it is noted that usually everything rests against a corruption scheme, in which the winner is already known in advance. And in the end, when funds begin to flow for the production of equipment, it may become clear that others offered cars cheaper and of better quality.
Also, skepticism is associated with the very possibility of the modern Ukrainian car industry to provide the army with the necessary number of inexpensive, comfortable and reliable SUVs.