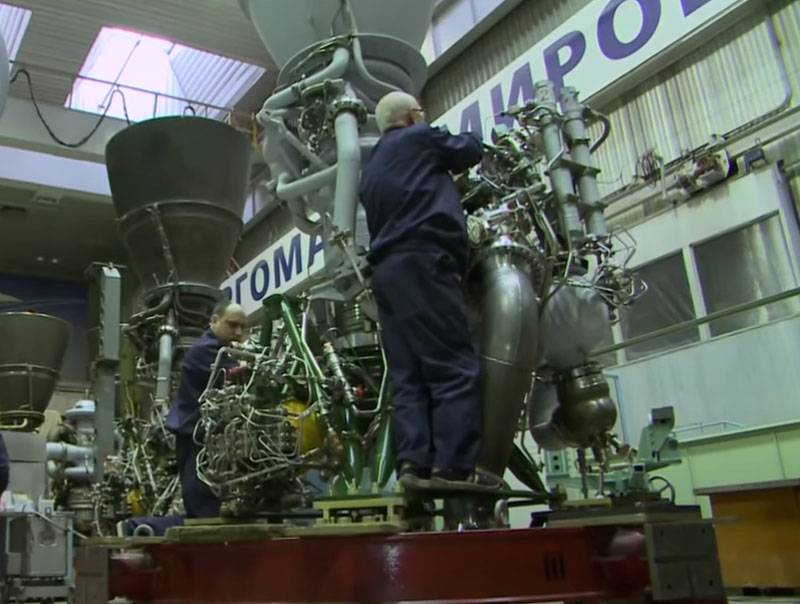 The emergence of a single holding is approaching, which will include enterprises of the rocket and space industry specializing in engine building. Thus, soon the leading enterprises creating rocket engines will become parts of a single structure.
This was stated by Igor Arbuzov, general director of the Energomash research and production association, which is part of the Roscosmos state corporation, in an interview published on the corporation's official website.
He said that there was only one step left before the emergence of a rocket and space engine building holding in Russia. This step should be the transfer of shares of the design bureau of chemical engineering named after A. M. Isaev to the trust management of NPO Energomash, which should take place within the next few months.
Immediately after this happens, all the leading rocket-building enterprises in Russia working on the creation of engines will be united into a single structure.
NPO Energomash will become the parent enterprise of the newly formed holding. This research and production association is considered one of the world's largest enterprises for the production of liquid-propellant engines for launch vehicles for the space industry. At the same time, despite the sanctions, it continues to supply the United States with the RD-180 and RD-181 rocket engines, and this is far from the only area of ​​activity of NPO Energomash.