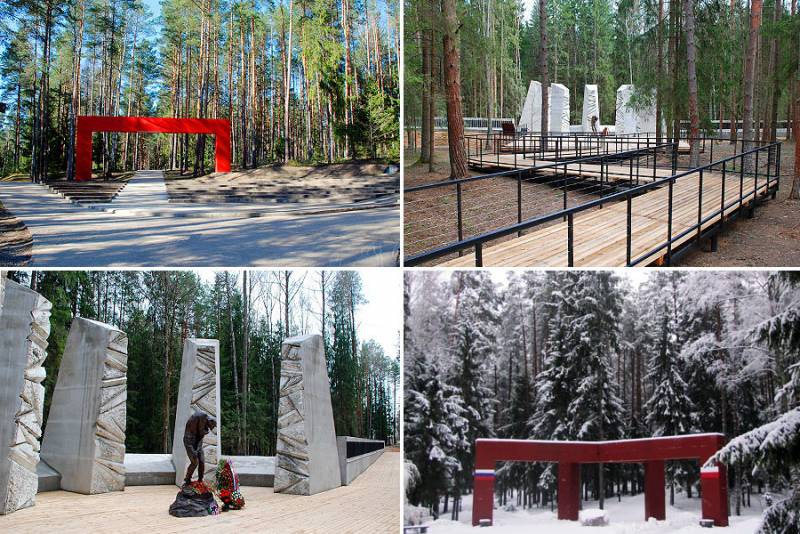 The Polish Ministry of Defense decided to intensify activities in the country's schools in such a direction as "
historical
the truth about Katyn ". Recall that, according to the official Polish interpretation, in the town of Katyn near Smolensk, several thousand Polish servicemen died at the hands of representatives of the NKVD. This version was once called "true" by the late Soviet authorities, despite the numerous inconsistencies identified during the investigation of the Katyn tragedy, including during a joint investigation with Polish experts.
Now the Ministry of Defense of Poland is announcing a literary and artistic competition called "Katyn-1940: the heart of Poland is broken."
The initiative was supported by the Marshal (Speaker) of the Polish Seim (Parliament) Elzbieta Witek.
The Polish government and parliament declared that "the younger generation should know about the crimes of the NKVD and the Stalinist regime against Polish soldiers in 1940."
The competition, in which Polish schoolchildren are invited to participate and prepare certain materials, includes the creation of a thematic poster "Katyn-1940", the composition of the text of a commemorative song, an essay on the topic "A modern view of the Katyn drama and the opposition to lies."
The work will reportedly be carried out under the auspices of not only the Ministry of Defense, but also the Institute of National Memory of Poland.
It is noted that 700 applications were submitted to the competition last year, and this year "it is necessary to increase the scale of the competition."
Recall that in 2010, to put it mildly, the strange thesis that in Katyn the executions of Polish officers were carried out exclusively by the NKVD, was repeated by the then President Dmitry Medvedev. According to him, "this is a consequence of the crime of the regime of Joseph Stalin and his henchmen."
For some reason, Mr. Medvedev and those who prepared such statements are not confused by such facts as the discovery of newspaper clippings and letters from the second half of 1941 in the clothes of some of the executed Polish officers. Nor are other facts embarrassing - for example, the testimony of the German military, who later admitted their participation in the execution of the Poles near Smolensk.