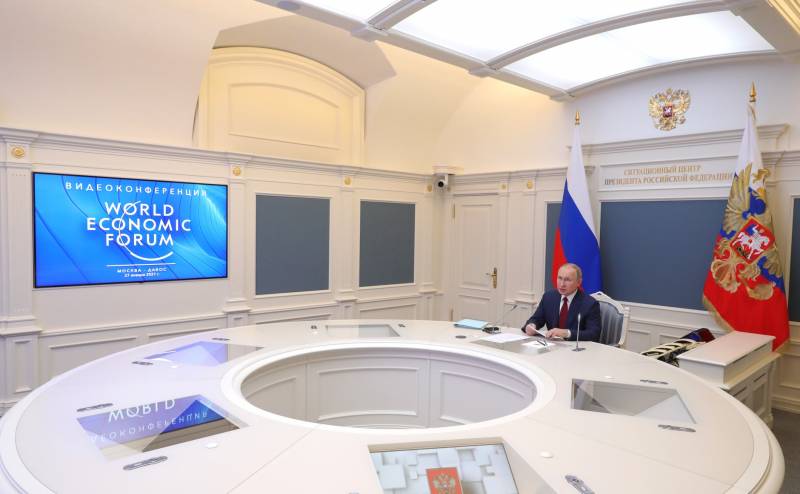 Vladimir Putin ignored the Davos Forum for over 10 years. And so, in 2021, the President of Russia decided to visit this international event on a virtual basis. What is the reason for this decision?
Mainly, it is that it is no longer possible to delay solving the accumulated problems. And Putin speaks directly about it.
During his speech in a remote format, the head of state made a number of statements that attracted attention, including the attention of the foreign public and the expert community.
According to Vladimir Putin, new challenges are emerging in the world, and humanity, instead of reacting to them together, continues to accumulate and cultivate contradictions. The Russian President noted that there are considerable risks of such contradictions growing, and these tendencies are becoming noticeable in almost all spheres of life.
Vladimir Putin noted that the current crisis is in many ways similar to the situation of the 1930s. The President stressed that one can agree or disagree with this, but certain parallels are visible.
According to the President of the Russian Federation, the inability and unwillingness to solve jointly serious problems at one time led to the outbreak of World War II.
In the program "However," Mikhail Leontyev comments on Vladimir Putin's speech, noting that the pandemic has increased inequality around the world, in almost every country. The richest people on the planet have increased their wealth by a colossal amount - by about half a trillion dollars. If we do not pay attention to these processes and do not look for solutions, the crisis based on social stratification will continue to worsen.