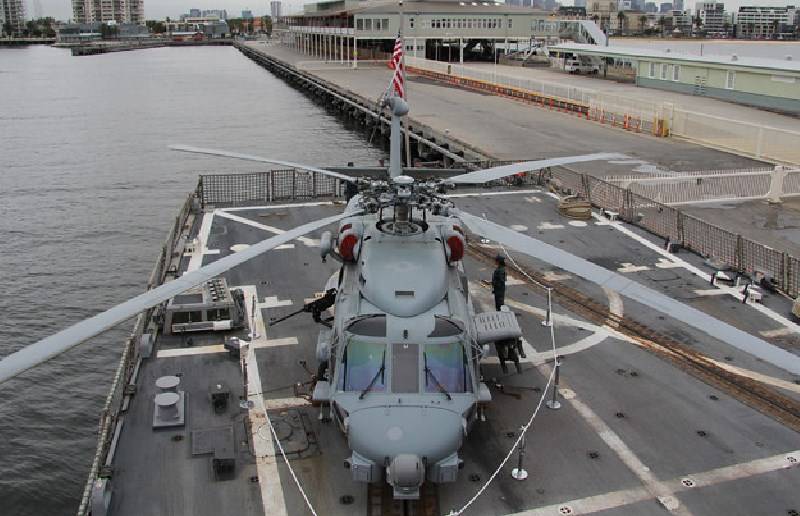 The U.S. Navy has begun reviewing replacement options for the MH-60R / S Seahawk's main carrier-based helicopters and the MQ-8B / C FireScout unmanned aerial vehicles. This decision is due to the fact that the service life of this equipment expires. Earlier, it was decided to extend it until about 2030, but if a new concept is implemented, this deck equipment may be decommissioned earlier.
This information was published by the Command of the Air Systems (NAVAIR) on a special government contract site SAM.gov.
It is possible that the US Navy will join the tender for advanced vertical takeoff (FVL) vehicles, which the United States Army announced back in 2011. The US Army has planned to create five new aircraft of various types - from light reconnaissance to heavy transport.
But since the combat tasks facing the ground forces and
fleet
, have differences, the US Navy decided to announce its own FVL-MS tender. The vehicles selected by the US Navy will have to enter service by the mid-2030s.
Since the MH-60R / S and MQ-8B / C today solve a wide range of tasks facing the American marine
aviation
, the new technique must also be highly versatile.
The MH-60R / S helicopter has a takeoff weight of just over 10 tons. The maximum speed of this combat vehicle is 270 km / h, and the flight range is 830 kilometers. Its armament can be machine guns, torpedoes and missiles. On board, he can carry a landing of five soldiers. The device has two modifications: anti-submarine MH-60R and multifunctional MH-60S.
Unmanned aerial vehicles MQ-8B and MQ-8C are based on two multipurpose helicopters - Schweizer 333 and Bell 407. The main purpose of these drones is reconnaissance, but they can also perform strike functions.