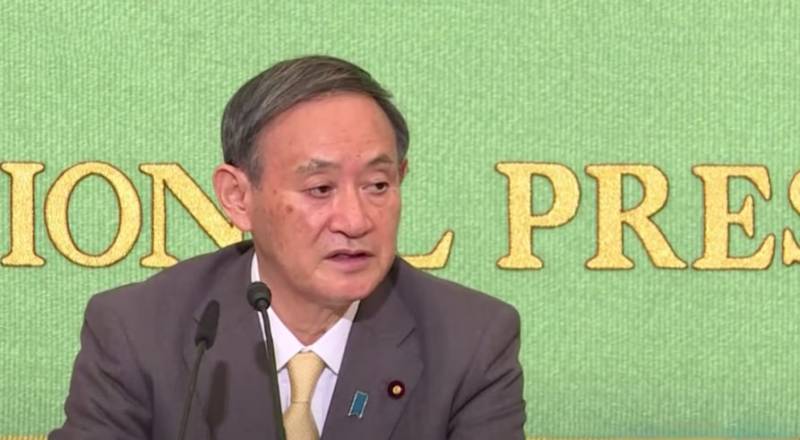 After the new Japanese Prime Minister Yoshihide Suga actually repeated the statements of his predecessor about "determination to negotiate with Russia on the return of the Northern Territories (as Tokyo calls the Russian South Kurils)," Japanese experts stepped up their comments on such initiatives. However, more than 4 months have passed since Suga took office and promises made to him, but the "decisive measures" expected in Japan from the prime minister did not follow. This led to a portion of criticism of the head of the Japanese cabinet of ministers.
The main portion of the criticism is connected with the fact that the Japanese, who are interested in the Kuril issue, consider themselves deceived by the authorities. In particular, the incumbent prime minister was called a "follower of the rhetoric" of his predecessor, Shinzo Abe. Tom was recalled that he swore on the grave of his own father, stating that he would return the "Northern Territories". Yoshihide Suga has not yet sworn oaths on the graves of his ancestors, but he spoke to the heads of the northern prefectures of Japan with assurances of his readiness to "intensify the process of returning the islands." At the same time, Suga said that he had "a frank conversation with Vladimir Putin" on the issue of the "Northern Territories." In Russia, these statements of the Japanese prime minister were not commented on in any way, but now ordinary Japanese remembered them.
It is noted that while the prime ministers give promises one after the other, Russia "is strengthening the military component on the islands." In particular, it points to the creation of airfields capable of receiving, among other things, combat aircraft, for the supply of anti-aircraft missile systems and other weapons.
Some comments from readers of Japanese media.
These authorities are constantly promising us something about the islands. The Russians are likely to soon deploy a new generation of Su-57 fighters and other modern technology there. And what will the government say after that?
In the south and in the center of the country there are American military bases, in the north - the military component of Russia, (the Senkaku Islands) is trying to occupy China. With whom of them will our prime minister begin negotiations ...
If during the years of his tenure as Prime Minister Shinzo Abe, the solution of the issue has not advanced a single step, then what do we expect from a person who represents the same party? It's time to look at the situation without illusions.