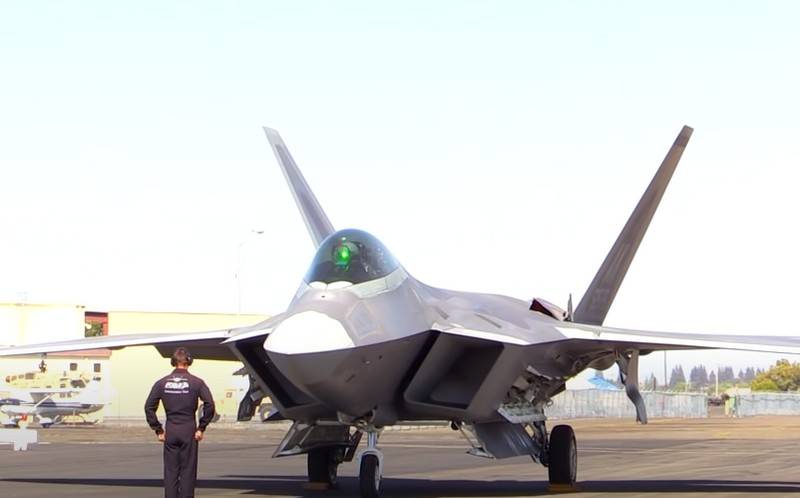 The USA has completed a program of repair and modernization of the existing fleet of the world's first fifth generation fighter, the F-22 Raptor. Reported by the American edition of Military Watch.
The F-22 modernization program began back in 2006 and took a total of 14 years. It was attended by the F-22 system program management in collaboration with Lockheed Martin and Boeing, who were responsible for the development and production of certain parts of the aircraft.
The upgrades included structural modifications aimed at increasing the airworthiness of the fighter. In addition, some work was carried out to update the avionics, communication systems, and new software was installed. However, the modernization is far from over, the aircraft has not received many of the functions inherent in modern aircraft. In particular, the helmet-mounted target designation system, which simplifies the conduct of combat in some conditions, is still not used; its installation is planned in the future.
The Raptor's lack of many features puts it at a disadvantage compared to the newer F-35 or its Chinese rival J-20, which are generally much more modern and integrate a number of important new technologies that the F-22 still lacks.
- writes the edition.
Due to the fact that during the modernization it was not possible to bring the fighter to the required level, work on the F-22 will continue. In 2024, it is planned to launch a new Mid-Life Upgrade (MLU) program, within which avionics and software will be significantly updated, the airframe and general aircraft systems will be improved. The main modernization will be the replacement of the aircraft's radio-absorbing coating, which turned out to be overly difficult to operate and did not justify itself.
The F-22 Raptor is a fifth generation multi-role fighter designed to replace the fourth generation F-15 Eagle. A total of 187 units were produced between 1997 and 2011. It is the most expensive fighter in the world - $ 146,2 million per unit.