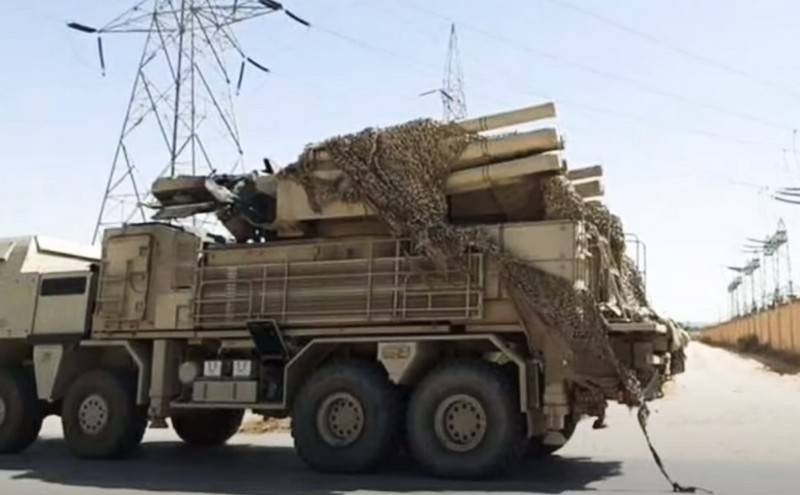 The Russian-made Pantsir-C1 anti-aircraft missile-gun system (ZRPK) captured by the Americans in Libya will be moved to the United States. Writes about this publication Popular Mechanics.
According to the newspaper, the anti-aircraft complex will be relocated from the American Ramstein airbase in Germany to the Wright-Patterson Air Force Base in Ohio, where the US National Aerospace Intelligence Center is located, specializing, among other things, in studying samples of foreign military equipment.
It is assumed that the "Pantsir" will be disassembled and rebuilt in order to study the principles of its operation for the "future protection of aircraft of the US Air Force and its allies from the Russian
weapons
".
At the same time, military experts emphasize that the Americans will not learn much of the captured complex, since they got the export version of the air defense missile system supplied by the UAE. All military equipment supplied for export differs from that intended for the Russian army and the factor of likely falling into the hands of a potential enemy is taken into account in its production.
We will remind that the British edition of The Times recently reported that in July 2020, American special services removed from Libya the Pantsir-C1 anti-aircraft complex of Russian production, belonging to the Libyan National Army of Khalifa Haftar. ZRPK was delivered to Germany at the American Ramstein airbase.
The reason for the abduction of the complex is called the prevention of a possible fall of the air defense missile system into the hands of smugglers of weapons and its use to destroy civilian aircraft.