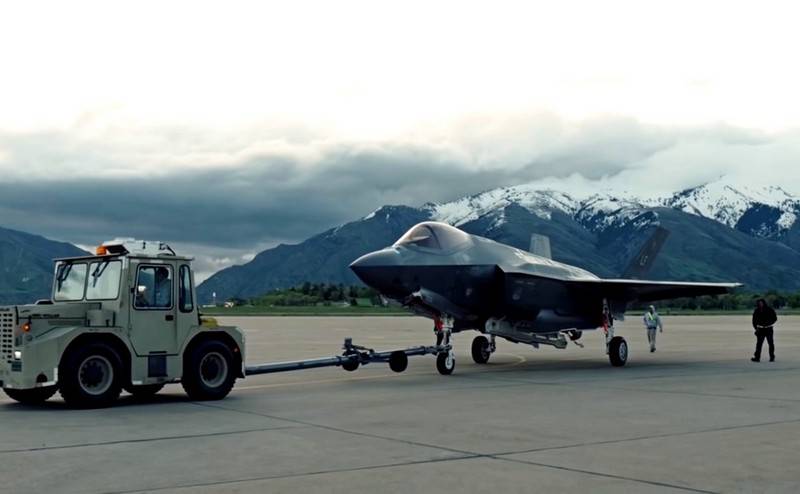 Two thirds of the total number of delivered fifth-generation F-35 Lightning II fighters are in sky-ready condition due to constant problems with the power plant and airframe. This was stated by the deputy head of the Pentagon for procurement and procurement Ellen Lord, writes MilitaryWatch.
According to Lord, today only 36% of the F-35 fighter fleet is fully operational. Measures are currently being taken to achieve the 50% operational readiness mark for fighters, after the "miserable" failure of the program to achieve 80% operational readiness of F-35 fighters, adopted in 2018 under James Mattis, then the US Secretary of Defense.
The reason for the low number of combat-ready F-35s is called a problem with the fighter's engine, as well as with the airframe. As it turned out, the outer skin layers, which are responsible for low radar signature, are constantly peeling off.
Another problem with the latest fighters has been the high cost of ownership, four times higher than the fourth-generation F-16 fighters. According to reports, one flight hour of the F-35 costs 31 thousand dollars, while, like the F-16, it is 7,7 thousand dollars.
Although the F-35 was designed as a low-cost, maintenance-free single-engine fighter to serve as a lighter, cheaper and more inexpensive counterpart to the F-22, the aircraft's operating and maintenance requirements proved to be extremely high.
- quotes the edition of the words of Ellen Lord.
It is noted that at the beginning of January this year, the acting US Defense Secretary Christopher Miller spoke unflatteringly about the fifth generation fighter program, calling the F-35 "a piece ...".