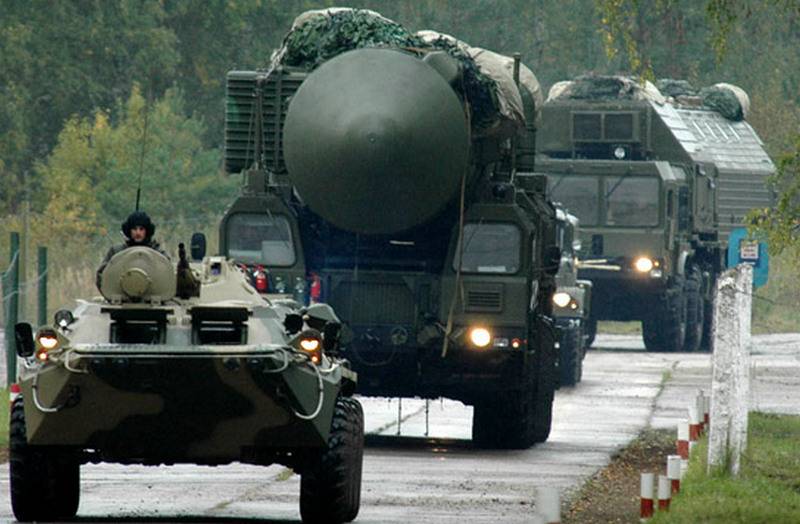 For the first time, the Russian military department published data on the new Yars-S mobile ground-based missile system (PGRK), which is being supplied to the Strategic Missile Forces.
Information in the form of a slide with the data of the complex was demonstrated during the Single Day of Acceptance of Military Products, held by the military department on Friday.
According to the slide, the caliber of an intercontinental ballistic missile is 1,86 m, the length is 17,8 m. The launch weight is 46 thousand kg, of which 1250 kg. falls on the payload. Solid-fuel ICBM, declared range - up to 10 thousand km. Details of the Yars-S ICBM warhead were not provided.
It is noted that data on the new PGRK have not been officially published anywhere before.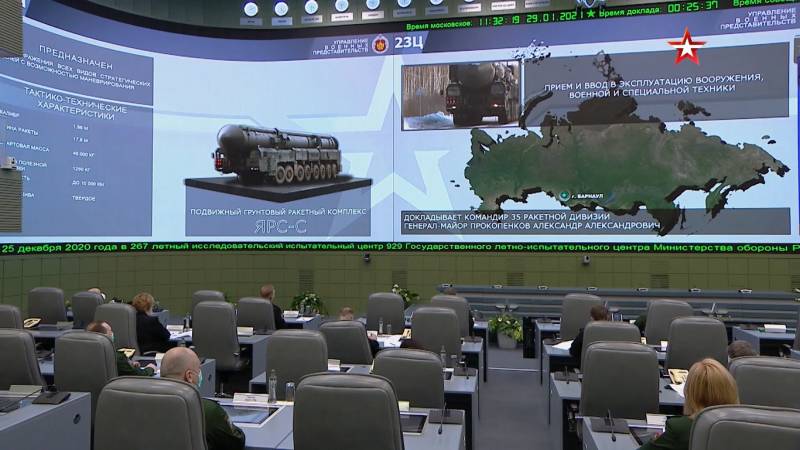 Earlier it was reported that the new Yars-S PGRK was completely re-equipped with the Yoshkar-Ola missile formation (the Kiev-Zhitomir order of Kutuzov, III degree missile division) and the Barnaul missile division (35th Red Banner missile division, orders of Kutuzov and Alexander Nevsky division) is completing the rearmament ... By the end of this year, the Yars-S mobile systems will enter service with another missile regiment of the Barnaul division.
The Yars-S complexes are being replaced in the Strategic Missile Forces by the Topol ICBMs, which have already exhausted their resource. PGRK "Yars" (PC-24) allow launches from sites where "Topol" could be on duty only after special engineering equipment. In the complex, the characteristics of communications and the base chassis have improved, the missile itself has become more powerful, while remaining practically invulnerable to the existing missile defense system of a potential enemy.