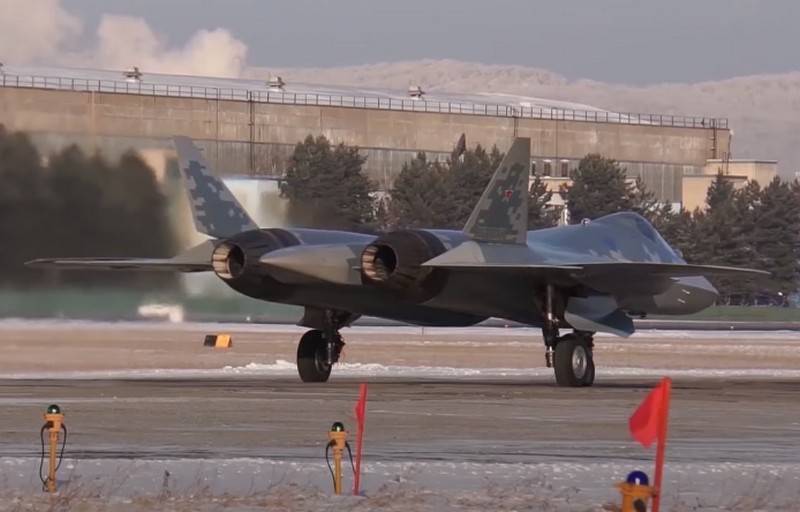 A video of the assembly of the first serial fighter of the fifth generation Su-57 has appeared on the Web. The video on its own YouTube channel was posted by the United Aircraft Corporation (UAC).
In a short video, the UAC showed the assembly stages of the first production Su-57 fighter in the shops of the Komsomolsk-on-Amur Aviation Plant (KnAAZ), its check by representatives of the Ministry of Defense before the flight and the first flight itself, which took place at the airfield of the aircraft plant.
Note that the first serial Su-57 is de facto the second aircraft from the pilot batch for two fighters. The first Su-57 crashed on December 24, 2019 during a test flight.
As the UAC said earlier, the corporation is currently expanding production to assemble fifth-generation aircraft. Work is underway at KnAAZ; from this year, the UAC promises to increase the pace of production of serial fighters. In 2021, the Russian Aerospace Forces will receive four Su-57s.
Recall that the first serial Su-57 entered one of the
aviation
parts of the southern military district, which is not specifically mentioned. At the end of December last year, it was unofficially reported (with reference to sources) that the aircraft arrived at the State Flight Test Center (GLITS) in Akhtubinsk for testing with the subsequent transfer of the aircraft to the combat unit.
Earlier, Defense Minister Sergei Shoigu said that the Russian Aerospace Forces will receive 2024 fifth-generation SU-22 fighters by the end of 57. Most likely these machines will be supplied with a first stage engine. The rest of the fighter will go to the troops with the second stage engine. In total, by 2027, the Ministry of Defense will receive 76 aircraft, which are manufactured by KnAAZ under a contract signed in 2019.