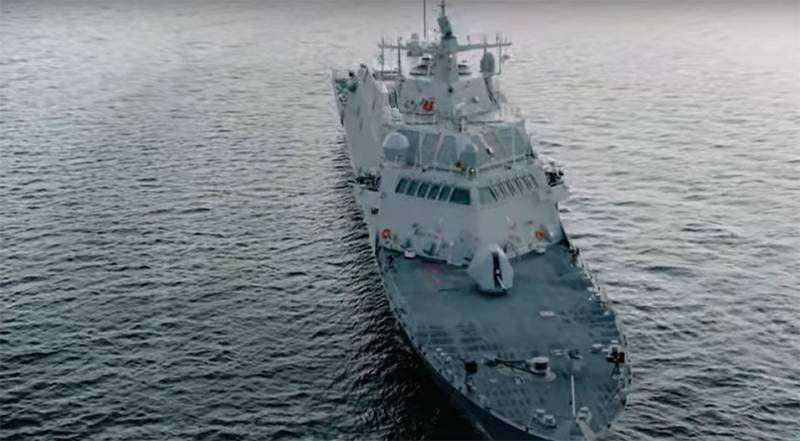 In the United States, the Pentagon's decision on the ships of the coastal zone LCS, which is called scandalous in the media, is being discussed. These ships were originally contracted by the US military from Lockheed Martin.
US information resources, citing representatives of the command of the US Navy, report that the Pentagon has decided to abandon the purchase of LCS-class ships. The materials note that the reason for this failure was the identification of a critical defect in these ships of the coastal zone.
In total, 9 ships of the Freedom project were delivered to the US Navy. In total, the United States naval forces were going to purchase 16 of these ships. The first deliveries began in 2008, and in 2020, the US Navy announced its readiness to write off half of the LCS payroll.
Now it turns out that the matter will not be limited to one write-off - the Pentagon decided to abandon the services of the military-industrial giant Lockheed Martin in terms of supplying 8 more ships of this class.
Cause reports state that an unrecoverable critical defect was found, which has already led to the failure of two littoral ships with a total displacement of 3900 tons.
What specific defect that led to the tough decision of the US Navy, are we talking about?
It turned out that the defect was related to the design of bearings that combine the operation of Rolls-Royce MT30 gas turbine engines with the operation of Colt-Pielstick diesel power plants. The joint work of these engines (according to the plan) should accelerate the ship to a speed of 40 knots. But a defect in the bearings when a warship was picking up speed led either to jamming of the mechanism for transmitting torque to the propellers, or to failure of the transmission with rapid wear of the bearings in standard operation.
Lockheed Martin said it was ready to introduce a new bearing option. It was noted that they can be installed on the ships LCS-21 Minneapolis-Saint Paul and LCS-23 Cooperstown.