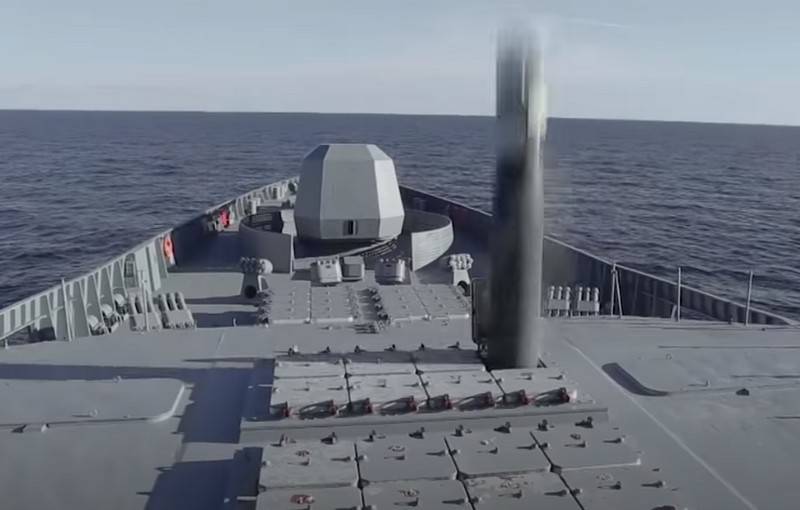 Serial deliveries of Zircon hypersonic missiles to the troops will begin in 2022 after the end of state tests. This was announced by Deputy Defense Minister Alexei Krivoruchko.
Speaking at the Ministry of Defense on the Single Day of Acceptance of Military Products, the Deputy Minister said that according to the results of tests from a surface ship and taking into account the state tests, the serial production of the Zircon missile and its delivery to the troops will begin next year, 2022.
Positive results allow us to proceed to the next stage of development - launching from underwater carriers, complete state tests in 2021 and start serial deliveries starting in 2022
- declared Krivoruchko.
In December 2020, the military department announced that state tests of the Zircon hypersonic missile would begin in 2021, immediately after the completion of the flight test stage. A total of 7 Zircon launches will be carried out this year, two of them will take place during the flight-design test stage, and another 5 - state tests. The frigate "Admiral Gorshkov" and the multipurpose submarine of Project 885 (code "Ash") "Severodvinsk" will take part in the tests.
The test program will be divided into two stages: in the first half of 2021, 4 launches of the Zircon rocket will be carried out from the Admiral Gorshkov, in the second half, the Severodvinsk nuclear submarine will join the launches, which will conduct at least 3 rocket launches.
In 2020, the tests were successful, a total of 3 rocket launches were performed from the frigate "Admiral Gorshkov". It is noted that the tests are proceeding according to schedule, without disruptions.