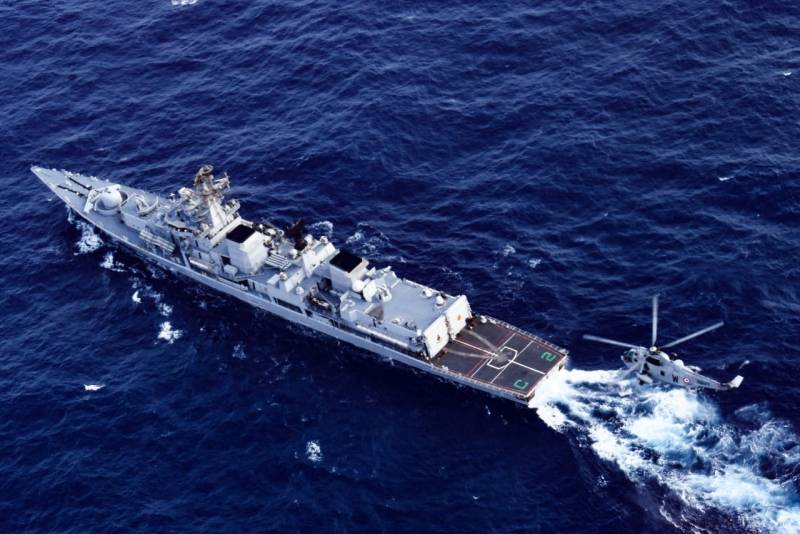 India is reacting tough to the news that Turkey is ready to support Pakistan in the Kashmir issue. At the same time, the Indian press notes that there is evidence that Turkey is already providing some support to illegal armed groups in Kashmir.
The statement is given by the retired Major General of the Indian Armed Forces Gagan Bakshi, who at one time commanded a battalion (being in a different rank) during the Kargil War (the 1999 armed conflict between India and Pakistan).
A retired general at a seminar at the Indian Military Academy:
If Turkey intervenes in Kashmir, we will send our ships to the Aegean Sea.
It is noted that the dispatch of Turkish mercenaries to the borders of India causes deep concern in New Delhi. At the same time, India is celebrating the "dangerous game started by Ankara." In particular, it is said that Turkey has not previously opposed India militarily, and the new initiatives of the Turkish authorities are a "dangerous precedent."
Gagan Bakshi:
Our warships in the Aegean Sea could take part in joint exercises with the Greek Navy, which made it possible to increase coordination in military interaction with Athens. And then the Greek ships would be worth inviting for exercises in the Indian Ocean.
New Delhi is studying the option proposed by General Bakshi. In particular, he noted at the military academy that this could well serve as a signal for Turkey:
You don't need to cross the red lines in a relationship. This is a dangerous precedent from Turkey.