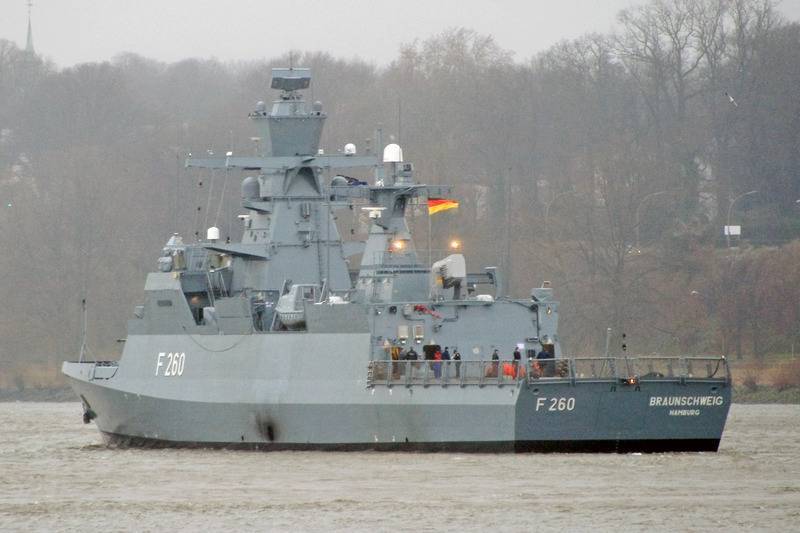 The German naval forces will begin testing a laser demonstrator developed for the German
fleet
... This was reported by the press service of the MBDA concern.
The Bundeswehr Procurement Authority has issued a permit to test a laser demonstrator
weapons
aboard the frigate of the FRG Navy "Saxony" type F124. The product with a capacity of about 20 kW will be installed on the ship during this year, after which practical tests of the laser will begin, which will take place in the waters of the North and Baltic Seas.
It is expected that the demonstrator will form the basis of the developed laser weapon, and tests should show whether it makes sense to apply this technology in the German navy.
Plans to equip surface ships of the German Navy with laser weapons were announced back in 2019. In the same year, the German companies Rheinmetall and MBDA Deutschland entered into an agreement, under which they announced the development and creation of laser combat systems.
First of all, companies consider the laser as a promising means of combating enemy drones, which allows you to hit aircraft without spending anti-aircraft missiles or ammunition on them.
- said in a joint message of the companies.
It was assumed that the first laser weapons will receive the K130 corvettes of the "Braunschweig" type. Currently, the German fleet includes five corvettes of this project, commissioned in 2008-2013. The second series of five corvettes of this project should enter service from 2022 to 2026.
Braunschweig-class corvettes were developed to combat surface ships and
aviation
, can hit ground targets in the coastal zone and patrol the coastal area. Ships can reach speeds of up to 26 knots (48 km / h) and overcome 2500 miles (4600 km) without refueling. The corvette crew consists of 65 people, the autonomy of swimming exceeds seven days.
The 76-mm artillery installation, two 27-mm automatic guns MLG-27, two launchers of the anti-aircraft missile system RAM and two twin installations of anti-ship missiles RBS-15 Mk.3 are in service with the corvettes. There is a platform for one NH-90 helicopter and two UAVs with vertical takeoff and landing.