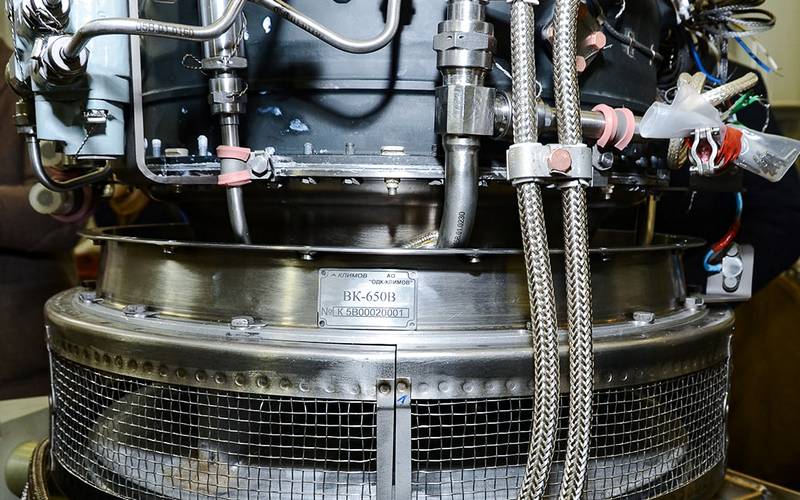 The new promising VK-650V helicopter engine developed for the Ka-226T and Ansat-U helicopters has entered the stage of bench tests. This was reported by the press service of the United Engine Corporation (UEC).
The tests are being carried out at the stand of the UEC-Klimov enterprise in St. Petersburg. At the moment, the first engine start has been carried out and its key parameters have been evaluated. After the stage of bench tests and confirmation of the performance characteristics of the new engine, a decision will be made to install the VK-650V on the helicopter for further tests.
The engine started the first time, the expected performance during the first start was confirmed. This is the beginning of a long journey that we have to go very quickly. The result will be Russia's first serial engine for light helicopters such as Ansat-U and Ka-226T
- Said the press service.
The development of a new VK-650V gas turbine turboshaft engine was announced in 2019. In July 2020, the Ufa Engine-Building Association ("UEC-UMPO") announced the start of production of the VK-650V demonstrator engine. The new engine has a takeoff power of 650 hp. sec., as well as in various modes gives out from 400 to 750 liters. with.
Earlier, Anatoly Serdyukov, who holds the position of industrial director of the aviation cluster at Rostec, said that the domestic engine for the Ka-226 helicopter will be certified in 2023. It was also reported that this engine could be offered to Russian Helicopters for the production of the Ansat helicopter.
On Ka-226T helicopters, the Russian VK-650V is to replace the French Arrius 2G1 engines.