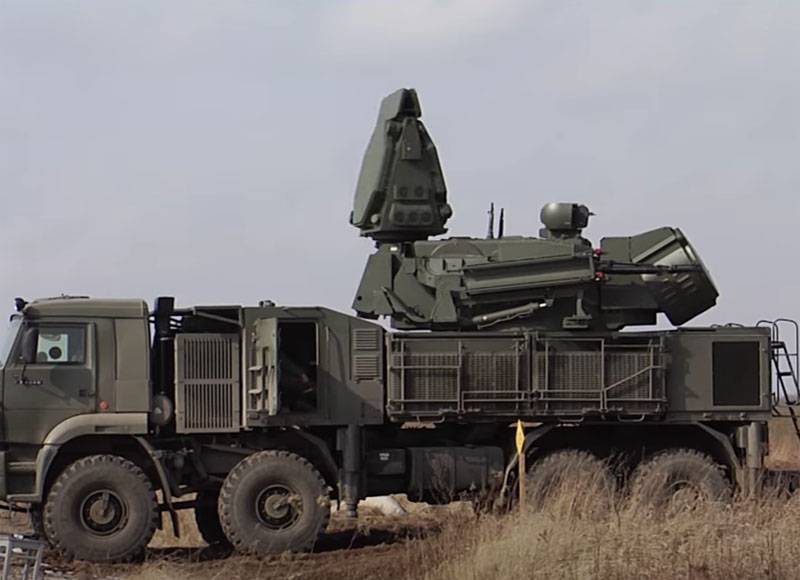 The foreign press is actively commenting on the information that the United States in Libya took possession of the Russian-made Pantsir-C1 anti-aircraft missile and cannon system. Recall that the other day there was information that the US military took this air defense system to one of their military bases in the summer of 2020. Journalists asked a representative of the US Department of Defense to comment on this data, but the Pentagon did not comment on the message.
Meanwhile, the American press claims that the American military went to the "abduction" of the Pantsir-C1 air defense missile system in Libya with its subsequent delivery to the Ramstein airbase (Germany) "in order to prevent its possible use by terrorists against civil aircraft."
From the American press:
The servicemen loaded the Russian-made complex on board the C-17A Globemaster III and delivered it to
aviation
Ramstein base.
American journalist Caleb Larson in his material for TNI doubted the reliability of the data on the purpose of the abduction of the "Shell". He notes that if the Pentagon really wanted to prevent a possible attack on civilian aircraft, it would simply destroy the air defense missile system with the available means of destruction.
Caleb Larson:
But instead of destroying it, they took the risk and took the complex to a base in Europe.
It is noted that the main goal is clearly to study the ZRPK. But at the same time, Larson also points out the problem that American military engineers had to face. The fact is that Russia, as noted on the pages of TNI, supplies systems abroad whose characteristics are lower than those in service with the RF Armed Forces.
It was noted that the Pentagon was clearly offended by the fact that in 2019 with the help of the Pantsir-C1 air defense missile system, the American MQ-9 Reaper UAV was shot down in the skies over Libya. And therefore, the command made a decision on "a special operation for the removal of air defense missile systems to study its real characteristics and capabilities."