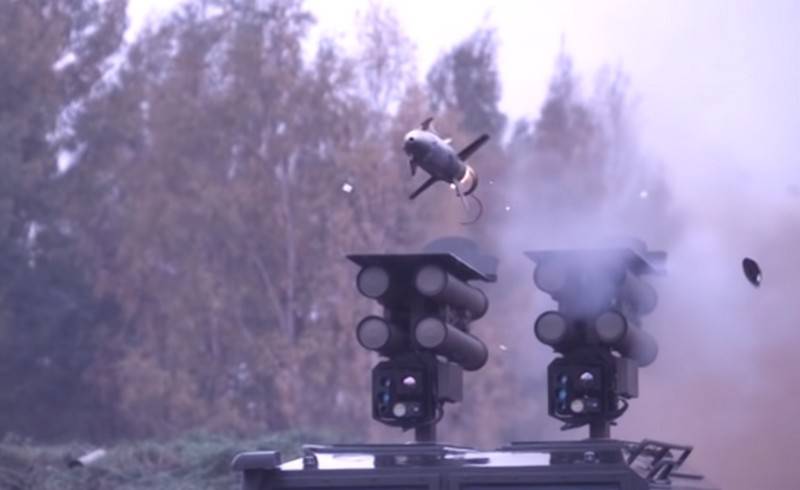 The development of the newest anti-tank missile system "Kornet-D1" for the Airborne Forces is being completed, the complex is being tested. Bekkhan Ozdoev, the industrial director of the weapons cluster of the state corporation, spoke about this.
The Kornet-D1 ATGM, created specifically for the Airborne Forces, is mounted on the BMD-4M chassis, it has two automated launchers, each with its own sighting system, which allows firing at two different targets at once.
(...) This is a fundamentally new complex - only the in-flight missile control system remains in it from the standard Kornet complex in service. "Kornet-D1" for the Airborne Forces is located on the BMD-4M chassis, which ensures its airborne landing using standard equipment previously developed for the BMD-4M
- leads RIA
News
words of the representative of Rostec.
It is specified that the launchers are equipped with an automatic tracking device, which allows you to hit the target without the participation of the operator. In the airborne version, the Kornet-D1 ATGM uses extended-range missiles. A missile with a tandem cumulative warhead is capable of hitting a target at a range of 8 km, with a thermobaric one - up to 10 km. In this case, the second missile can hit low-speed aircraft.
In November 2020, the Ministry of Defense announced plans to soon complete state tests of the Kornet-D1 ATGM on the tracked chassis of the BMD-4M airborne combat vehicle. These complexes will be used by anti-tank artillery battalions of the Airborne Forces. In addition, training of the Kornet-D1 ATGM crew commanders began in December last year. The training takes place at the Omsk Airborne Training Center.
Note that the Airborne Forces are currently at the stage of reform. It is planned to turn them into rapid reaction forces, and in the future - autonomous units capable of independently solving a wide range of tasks in their area of ​​responsibility.