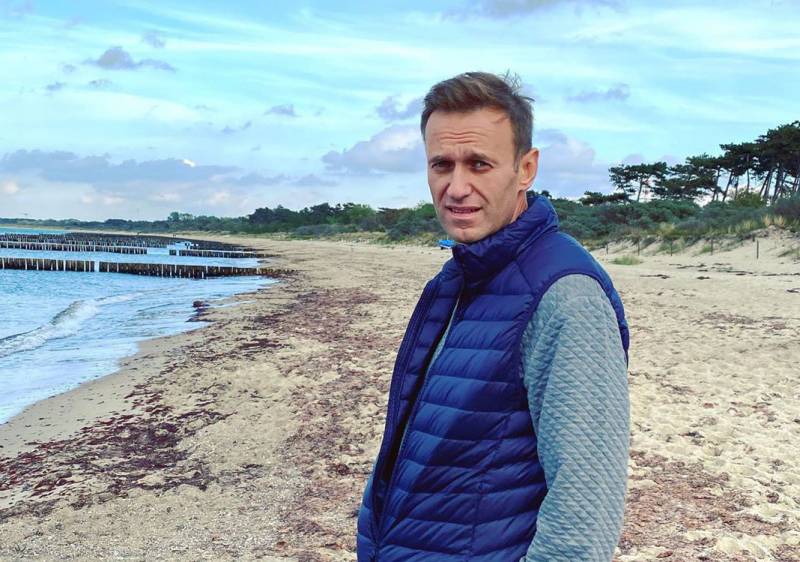 Professor of the Polish Academy of Sciences, representative of the parliament of this country Pavel Koval reflects on the situation in Russia in connection with the activities of opposition blogger Alexei Navalny and everything that has happened to him and around him recently. The Polish politician says that Navalny "has a chance to take advantage of the situation in which the entourage of Vladimir Putin may seriously think about his removal."
Koval:
For Poland, this would not be the worst scenario, although many local experts do not think so.
At the same time, the Polish deputy notes that Navalny has a serious problem in order to somehow take advantage of the situation with protests. Pavel Koval says that the oppositionist does not have an agenda that would meet the expectations of Russian citizens.
From the material that came out in the Polish press:
Navalny needs to adapt his program to the expectations of the Russians, not the West.
According to Koval, if Navalny really intends to participate in the political life of Russia, he will have to move from the option of acting in the format of a non-systemic opposition to the format of acting in the parliamentary opposition. The Polish professor believes that this is the only way political transformation can be possible.
Polish journalist: "Isn't the situation with protests in Russia exaggerated? After all, even a film about a villa in Gelendzhik did not change the opinion of the majority of Russians who believe that the Russian president has the right to live in luxury. "
Pavel Koval:
This is a Russian political tradition, you cannot argue with that. But today the Russian youth has slightly different views. Most of it is young people who go out on the street. And this is an opportunity for the so-called non-systemic parties, which do not have oligarchs and military behind their backs.
And there are definitely no oligarchs behind Navalny? ..
Polish journalist:
There is a question: will Navalny's Russia be better for Europe than Putin's Russia? After all, Navalny is known for his nationalistic statements, and his words about Crimea are very vague?
Deputy and professor of the Polish Academy of Sciences Koval noted that in Russia the situation is such that any oppositionist has no chance if he openly speaks about a pro-Western position.
Koval:
If he comes to power, Navalny can let in such people who will make Russia cease to be an empire and, possibly, change its current borders.
As you can see, Poland's desire to "change the borders of Russia" is ineradicable. And then the same experts are the loudest of all outraged when Russia reacts harshly to this.