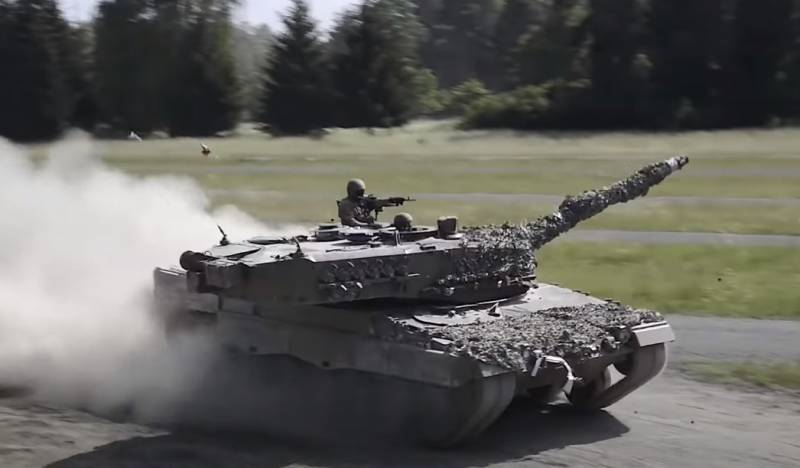 The Turkish army in 2006-2011 acquired from Germany 354
tank
Leopard 2A4. However, these combat vehicles did not live up to the hopes placed on them.
They participated in their first true combat trials, being deployed in recent Operations Euphrates Shield and Olive Branch. Leopard 2A4, unfortunately, did not pass the tests in a real battle, faced with a new generation of anti-tank ammunition, due to the lack of active and reactive protection
- the columnist for the Turkish edition of SavunmaSanayiST.com explains the unsuccessful "premiere" of "Leopards".
According to him, in the end it was concluded that the Leopard 2A4 needed improvement, especially in adaptation to asymmetric warfare. In this regard, the implementation of two separate projects for modernizing tanks began.
The first solution provides only an increase in defensive capabilities: equipping MBT with reactive protection and grilles with high ballistic strength, reinforcing the hull with additional armor. According to this scheme, which increases the weight of the tank from 55 to 62 tons, 40 vehicles will be modernized.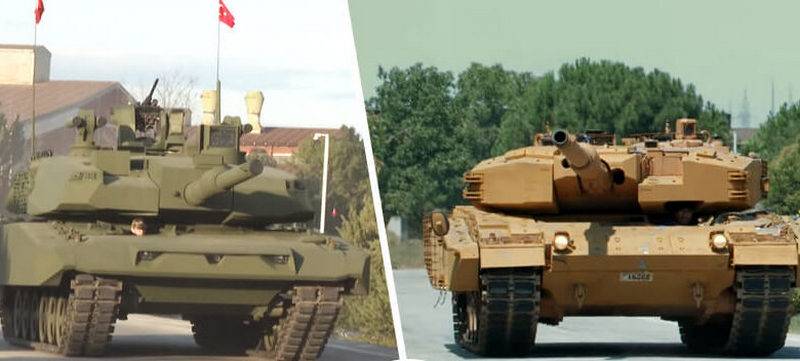 Two towers of Turkish Leopard 2A4
The second project consists of a large-scale modernization of the Leopard 2A4. The main innovation is the installation of the turret of the Turkish ALTAY tank on the German platform. As a result, the cannon is replaced in the MBT - the L55 is installed instead of the L44 of the same 120-mm caliber. In addition, the armor of the vehicle is being strengthened and the "electronic filling" is updated, including the FCS. Under this project, 81 tanks will be upgraded with an option for 250 units.
The author believes that this option for improving the Leopards has a number of advantages. First, due to a certain unification with the Altai, the cost of maintaining the tank fleet will decrease and the training of crews will be simplified. Secondly, due to the more mass production of towers, the cost of the Altai will decrease.
As a shortcoming, the observer calls the close connection of the modernization of the Leopards to the Altai project, the implementation of which is stalling and carries certain risks.