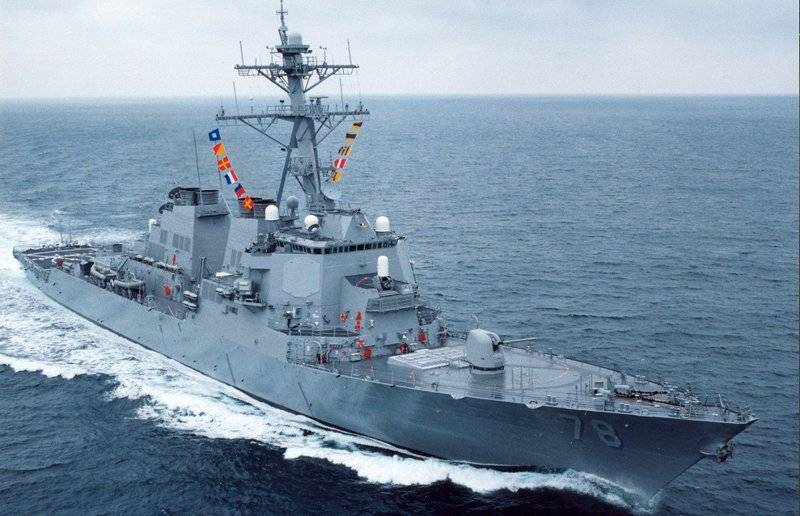 The US Navy will conduct exercises in the Black Sea. According to the US Embassy in Ukraine, the US Navy destroyer Porter is sailing into the Black Sea.
According to the report, the USS Porter DDG-78 URO destroyer passes the straits and will soon enter the Black Sea, where it will conduct exercises to maintain maritime security in the region. What other ships will participate in the exercise is not reported.
The US Navy destroyer Porter is moving through the channels to the Black Sea, where it will conduct operations to maintain maritime security in the region. US Navy ships and aircraft regularly operate in the Black Sea to support our allies and NATO partners!
- the embassy said.
It is noted that at the present time in the Black Sea there is another American destroyer "Donald Cook" (USS Donald Cook DDG-75), which entered the water area on January 23, 2021. The task of the destroyer was announced to be "conducting regular operations to maintain security."
USS Porter (DDG-78) - Arleigh Burke-class URO destroyer. Attached to the 2nd Atlantic Squadron
fleet
USA. Currently stationed on a permanent basis at the Spanish military base in Rota. Together with the Aegis ground-based missile defense bases in Poland and Romania, they are part of the program for building a European phased adaptive missile defense system. The main armament is 2 launchers of the Aegis system for 29 (bow) and 61 (aft) cells. It can carry the Tomahawk missile launcher, the RIM-66 SM-2 Standard-2 missile defense system, and the RUM-139 ASROC PLUR.