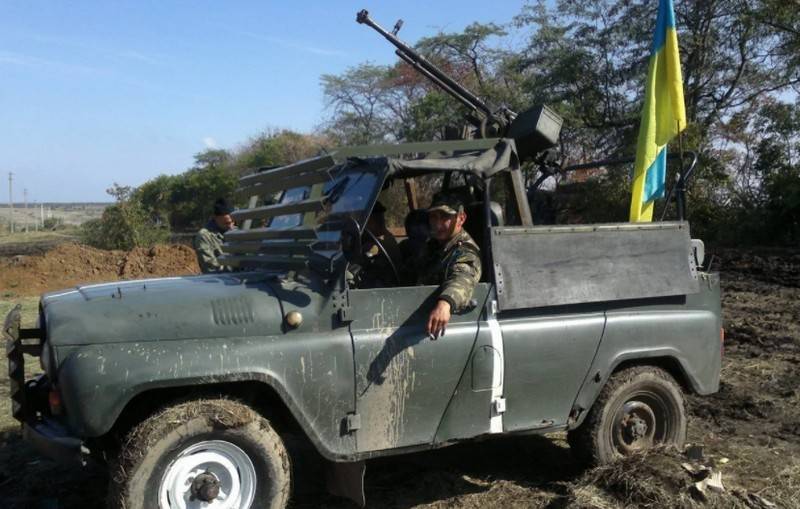 The Ukrainian army has decided to adopt a single off-road vehicle, which will replace the "combined hodgepodge" existing in the army. Reported by Defense Express.
According to the publication, the Ministry of Defense of Ukraine will soon announce an open tender for the development of a single SUV for all armed forces.
Both state and private companies will be admitted to the tender. Participants in the competition will have to provide prototypes for comprehensive tests, based on the results of which the winner will be determined. The winning company or other organization will receive a contract for the supply of an SUV to the Ukrainian Armed Forces.
It is noted that the Ukrainian army is currently armed with a "hodgepodge" of cars supplied by volunteers since 2014 and UAZs of Soviet and Russian assembly.
The problem with light vehicles in the Armed Forces of Ukraine has long been ripe (...) At the beginning of 2021, the Ministry of Defense of Ukraine planned to begin development work on the development of an army off-road vehicle, in accordance with the real needs of the army. In simple language, Ukrainian "jeep" to replace "UAZs"
- said the Deputy Minister of Defense of Ukraine Oleksandr Mironyuk.
The competition will follow the example of the US Army and other NATO armies, for which the announcement of the tender is traditional. It is emphasized that the planned tender will be the first in
stories
Ukrainian army.
For our part, we note that in 2019 the Ukrainian Armed Forces announced the start of production of the Bogdan-2351 multipurpose off-road vehicles, which were to be replaced by the UAZ in the Ukrainian army.