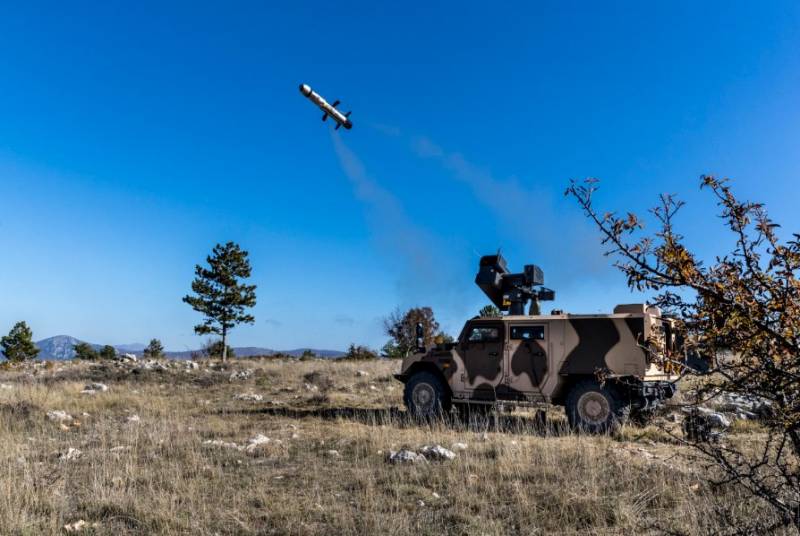 The French company MBDA, together with the French Armed Forces and the DGA Purchasing Agency, carried out regular tests. During them, the French launched an MMP medium-range anti-tank missile from a remotely controlled strike module mounted on a 4x4 SUV.
The tests took place at the Kanger army training ground in the south of France.
The rocket was launched in the "fire and forget" mode. The fire was conducted at an armored vehicle from a distance of 3,5 kilometers. The target was successfully hit.
In addition to testing a new missile, the firing also marked the end of the development phase of the 250-kg MMP Precision Attack integrated combat module, which MBDA has created for light armored vehicles.
In recent months, the manufacturer has conducted a large number of tests on its MMP rocket and related products. The company's management positions it
weapon
as a "destroyer
tanks
»For the French and other European military.
It is assumed that it will be suitable for use not only by ground means, but can also be launched from board a ship or helicopter.
In earlier tests of the MMR rocket, the launch was carried out from a closed position, and the guidance was carried out using a microdron.