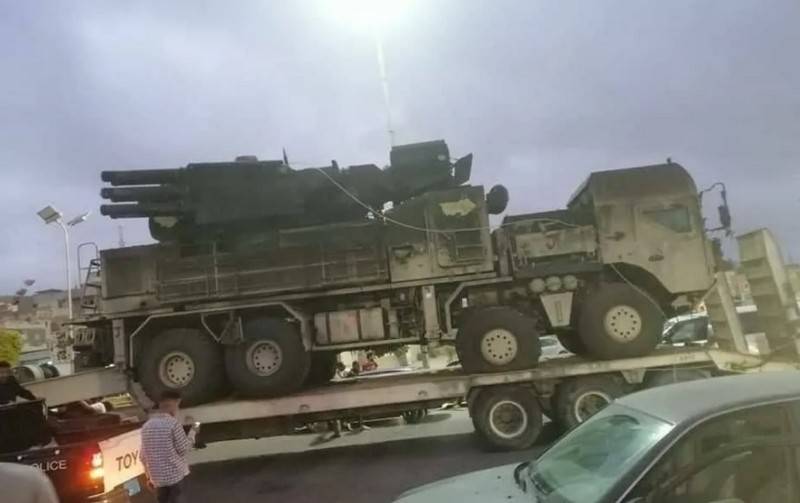 The United States seized and removed from Libya the Pantsir-C1 Russian anti-aircraft missile-gun system (ZRPK) belonging to the Libyan National Army of Khalifa Haftar. This is reported by the British newspaper The Times, citing its own sources.
According to the publication, the air defense missile system, supplied by the LNA from the UAE, was captured in July last year and removed from the territory of Libya from an airfield west of Tripoli in a fully operational state. The ZRPK was delivered by a C-17A Globemaster III transport aircraft of the US Air Force to the American Ramstein airbase in Germany, where it is still located.
According to newspaper sources, in the United States, the operation to seize the anti-aircraft complex was explained by the fear that the anti-aircraft missile system could fall into the hands of smugglers.
weapons
and used to destroy civilian aircraft.
At the same time, the newspaper emphasizes that this anti-aircraft complex is unlikely to be of value for American intelligence, since US specialists have long studied these complexes after their delivery to the UAE. For the army of this state, Russia supplied an export version of the anti-aircraft complex on the chassis of the German MAN SX truck.
It is noted that Moscow is allegedly aware of the abduction of the ZRPK.
In turn, The Drive suggests that the Russian-made anti-aircraft complex can be used to develop tactics for dealing with the technology of a "potential enemy".