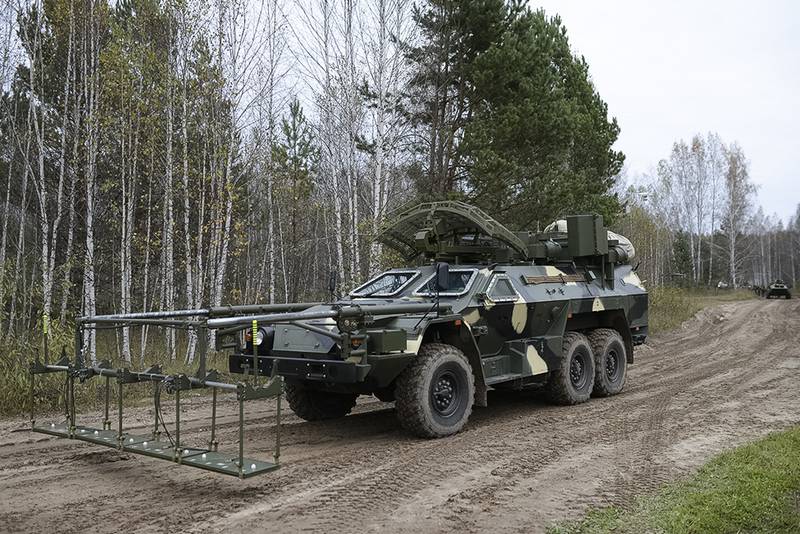 The Foliage remote demining vehicle (MDR), created for the Strategic Missile Forces, will receive a more powerful microwave cannon. This was reported by the press service of Rostec.
According to the report, during the modernization, the vehicle should receive a new microwave installation with increased pulse power, which will significantly increase the range of destruction of explosive devices. In addition, "Foliage" will receive new control and lighting systems.
There are plans to modernize the microwave installation with an increase in pulse power by at least five megawatts.
- said in a statement.
The "Foliage" remote mine clearance vehicle was developed by the Krasnodar Instrument Plant "Kaskad" specially for the Strategic Missile Forces. It is equipped with a system based on electromagnetic and inductive means capable of finding and eliminating explosive devices at a distance of up to 100 meters.
The MDR microwave cannon is used to destroy mines and explosive devices equipped with electronics. The radiation "burns" the electronic insides of the explosive device. Pressure mines are cleared or destroyed by sappers who are part of the crew. To neutralize artisanal explosive devices made using mobile phones, etc. Foliage uses radio signals at frequencies typical of civilian electronics.
The MDR tests were completed in 2018, and at the same time the serial production of "Listvy" was launched.