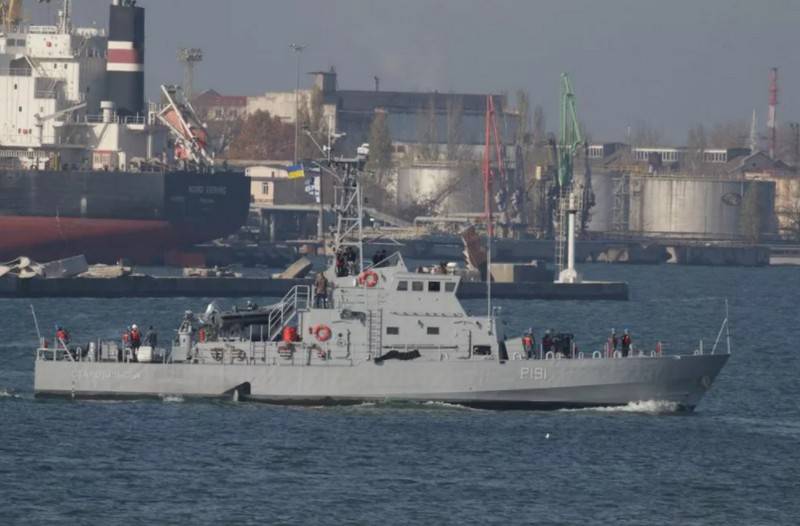 Ukrainian boats of the Island type, received from the United States in 2019, will be rearmed with American weapons systems that were dismantled during the transfer. This was reported by the "Ukrainian Militar Portal" with reference to sources in the General Staff of the Armed Forces of Ukraine.
According to the newspaper, the patrol boats P190 "Slavyansk" and P191 "Starobelsk" will receive "native" weapons, dismantled during the transfer of boats to Ukraine. Initially, the boats were equipped with an automatic 25-mm artillery mount Mk 38 Mod 0 Bushmaster and two M2 Browning machine guns of 12,7 mm caliber. When the re-equipment will be carried out and at whose expense, the publication does not report.
Currently, the boats are equipped with 25-mm Soviet automatic cannons M-110, earlier it was proposed to equip boats with SET-72 torpedoes with a caliber of 400 mm and 30-mm AK-306 artillery mounts. It is emphasized that this weapon is installed "temporarily".
At the same time, three new Island-class boats, scheduled for delivery this year, are due to arrive from the United States with US-made combat modules and ship systems installed. It is specified that the armament of the boats is coordinated with the command of the Naval Forces of Ukraine. Also, the Ukrainian media have repeatedly reported that the boats planned for transfer will be additionally equipped with short-range anti-ship missiles BGM-176B Griffin.
The command of the Ukrainian Navy is in favor of the unification of naval artillery systems, since the armament of ships of the Ukrainian
fleet
systems of Soviet and Western production negatively affects the defense capability.