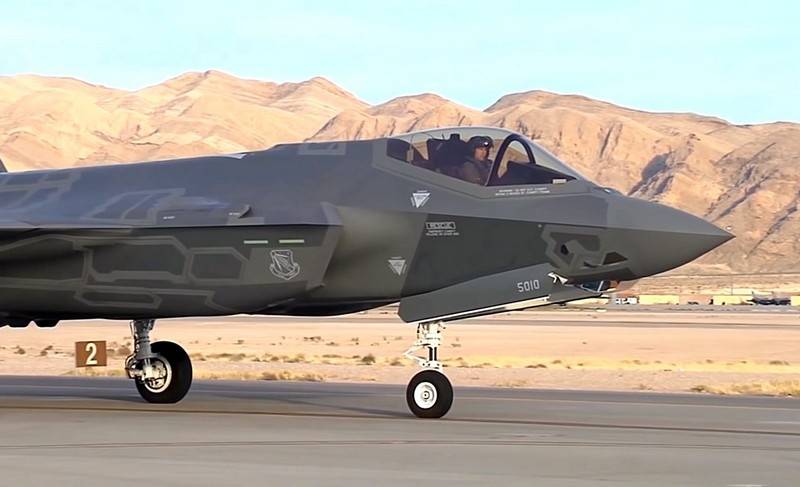 The cockpit of the fifth generation F-35 fighter is a technological marvel, but in practice, some of the declared capabilities simply do not work. Hush-Kit writes about this with reference to the pilot of the F-35 fighter, who wished to remain anonymous.
According to the pilot, the F-35's cockpit is equipped with touch screens that allow "with the touch of a finger" to display a huge amount of information about the fighter, as well as customize the aircraft for a specific mission. The displays should make it easier for the pilot so that he does not get confused by the numerous buttons and toggle switches, but many problems arise with them in flight.
The main problem with touch screens is the inability to use them during turbulence or overload. In about 20% of cases, the pilot makes a mistake when trying to enter this or that command.
Currently, I am clicking on the wrong part of the screen about 20% of the time. (...) One of the biggest drawbacks is that you cannot press your hand against anything while typing - think how much easier it is to type on a smartphone with your thumbs than trying to hit the virtual keyboard on a large tablet with just one index finger
- quotes the publication of the words of the pilot.
Voice control is another function aimed at making it easier to operate the fighter, but pilots hardly use it. It is noted that this function works stably only on a simulator or on a fighter standing on the ground.
I haven't met anyone who uses it [in the air]
- added the pilot of the F-35.
Also, claims were made regarding the pilot's helmet. This "technological miracle" worth 400 thousand dollars compresses information under the helmet's field of view so that it cannot be read.