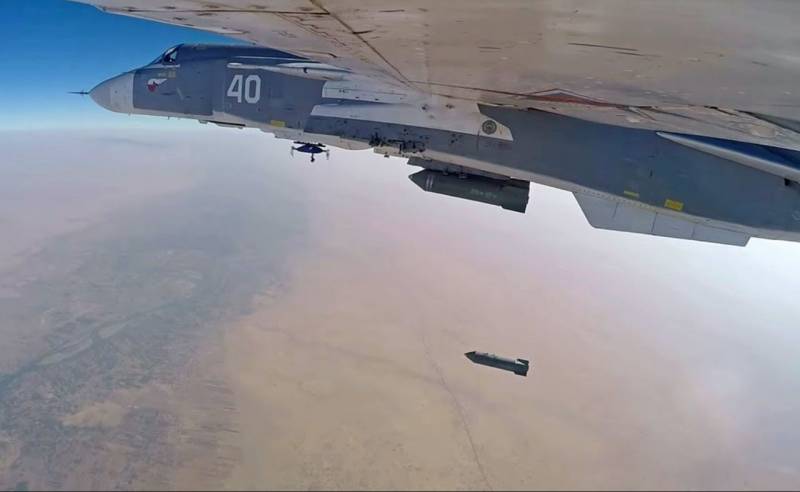 The American media discusses the "survivability" of aircraft developed by the USSR in terms of the duration of their use. Business Insider points out that the planes that were built back in Soviet times are still actively exploited, not only in Russia, but also in many other countries. The American press also discusses the fact that the Soviet military and transport
aviation
to this day it is even operated by NATO countries.
The publication notes that the Su-24 bombers and their modifications, which are now part of the Russian Aerospace Forces, as well as such countries as Ukraine, Uzbekistan, Iran, Algeria, and others, are in active operation.
From the material:
These planes also bombed Afghanistan and are still operating, threatening the US Navy ships.
In particular, an example is given a flight of one of the versions of the Su-24 at low altitude over the American destroyer "Donald Cook". The same flight, which has already become overgrown with "mythology" and partially turned into memes.
Special attention is focused on strategic aviation. The author in Business Insider writes that the Tu-95 "Bear" aircraft were created in case of a possible nuclear war between the USSR and NATO countries. The article notes that "fortunately, such a war did not happen, but Russia is actively using these aircraft even after the end of another war - the Cold War." At the same time, the American observer for some reason does not say anything about the fact that the US Air Force uses strategic bombers that were created more than 60 years ago. The end of the Cold War for some reason did not prevent the United States from using its B-52s in the Air Force.
Speaking about NATO countries, it can be noted that Soviet (early Russian) aircraft are still used in Poland, Slovakia, Bulgaria. This indicates a high operating resource and reliability. The American press noted that this also says how advanced the Soviet
weapon
in my time.