Soviet floating
Tanks
PT-76, produced in 1951 - 1967, for a long time managed to show worthy service in the Asia-Pacific region, in particular, taking an active part in the Vietnam War.
Currently, these vehicles continue to be part of the armies of a number of countries, including Indonesia. The military of this country, which has a long coastline and many islands, traditionally focus on floating technology. In this regard, within the framework of the modernization of the armed forces, the possibility of improving the PT-76 fleet is being studied.
As the command of the Marine Corps reported on January 27, the implementation of the program for the improvement of Soviet amphibious tanks continues. KMP intends to raise them to a new technical level. It is assumed that the upgraded PT-76 will receive a 90-mm cannon (the option of equipping a turret with a Belgian LCTS 90MP cannon is being considered), optoelectronic filling, improved protection (including by strengthening armor), a fire control system, an electromechanical part will be updated and fire extinguishing equipment, will receive an improved engine, drives, hydraulics and water jet propellers. The new version of the tank has already received the designation PT-90RI.
According to the IISS, 15 PT-76 units are currently serving in the Indonesian army, and 55 vehicles in the Marine Corps. It is quite possible that the Russian defense industry will take an active part in the modernization of this park, among whose priorities is traditionally floating equipment.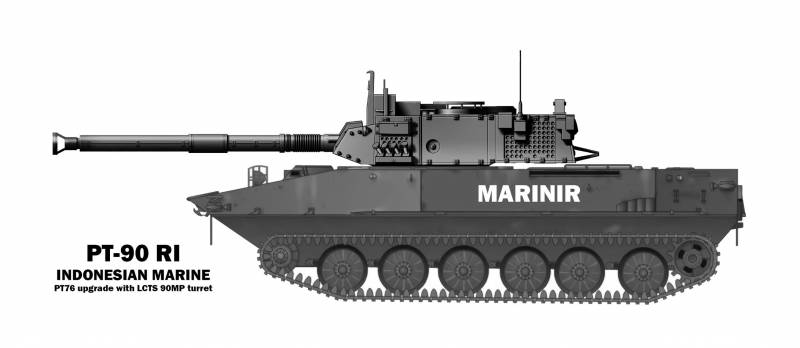 Concept PT-90RI. Source: https://defencehub.live/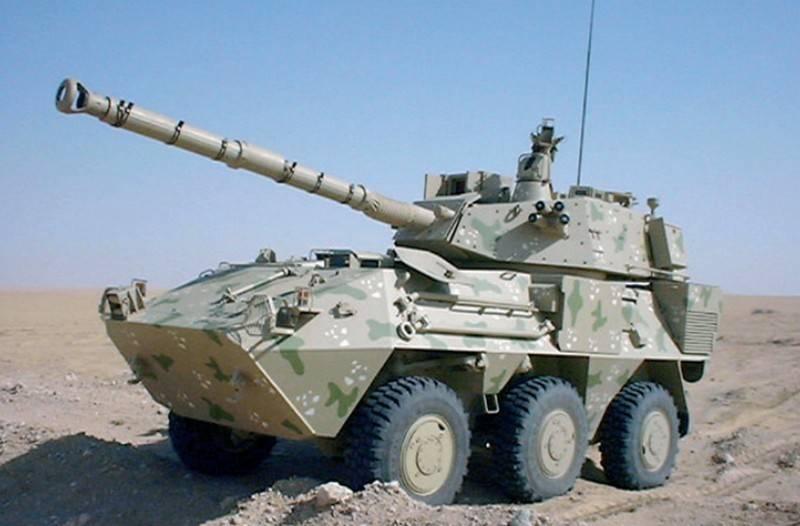 LCTS 90MP cannon. Source: John Cockerill website