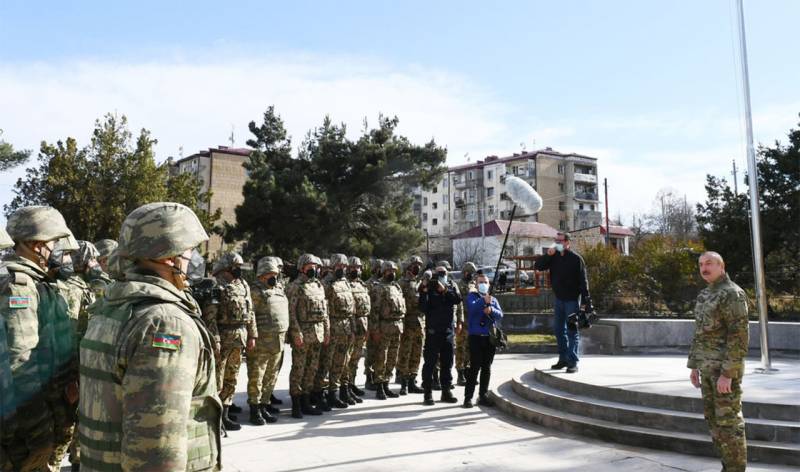 Azerbaijani President Ilham Aliyev named those responsible for the capture of Shushi by the Armenians and the defeat of Azerbaijan in the 1992-1994 war. He claims that the main culprit of these events was the union of two nationalist parties - the Popular Front of Azerbaijan (PFA) and Musavat.
According to Azerbaijani media, Aliyev mentioned this in his speech, which he made when appointing Aydin Kerimov as his special representative in Shusha region.
The President of Azerbaijan believes that the PFA-Musavat alliance committed treason then, deliberately surrendering Shusha to the Armenians. Although in Armenia they believe that the main reason for the defeat of Baku was the extremely low combat capability of the Azerbaijani formations.
The Minister of Defense then was Rahim Gaziev, an activist of the Popular Front, who had nothing to do with military affairs.
For the fact that Gaziev abandoned the city, Aliyev calls the ex-minister "a traitor and a traitor who acted in the interests of the nationalists, and not for the good of his country. The Azerbaijani president considers the loss of Shushi a great tragedy.
The PFA-Musavat tandem achieved its dirty intentions. As a result of the occupation of Shushi, and a few days later - of the Lachin region, the then power was removed, and as a result of a military coup, the PFA-Musavat came to power.
- Aliyev declares.
The city of Shusha was taken by Armenian forces from 8 to 9 May 1992. This was their first significant success in the Karabakh conflict, which then ended in the defeat of Baku.