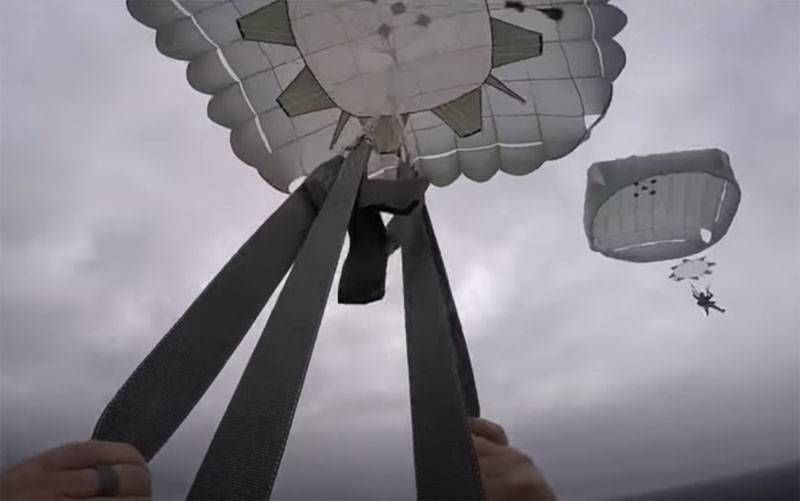 The Ukrainian military command reports that the Armed Forces are planning to receive a new batch of parachutes from NATO countries. The report says that such a delivery will be "one of the steps towards the transition to NATO military standards."
The Armed Forces of Ukraine are purchasing NATO parachutes through the specialized agency of the North Atlantic military bloc (NATO SPA). According to the latest data, in 2021, for the needs of the Armed Forces, it is planned to purchase 73 sets of the AZ-95 parachute system, 73 sets of the AD-95 series 3 training parachute system, as well as four TJRS parachutist rescue systems.
The corresponding order, as it became known, was placed by the Ukrainian Department of Military-Technical Policy and Arms Development of the Ministry of Defense of Ukraine. The order is already being considered by the aforementioned NATO agency. It was noted that the acquisition of parachutes from NATO countries will be carried out within the framework of the state defense order.
It is important to note that Ukraine has previously purchased parachutes from NATO partners. Subsequently, it turned out that decommissioned American parachutes were supplied to Ukraine in the format of a corruption scheme through an American serviceman of Polish origin. According to the documents, parachute systems were classified as "equipment for filming feature films." As a result, they were delivered to the Armed Forces of Ukraine, and already there it was discovered that the parachutes were defective - they found loose seams and even holes on the folded domes.
Will the next batch be new or will it also be similar to the one that was delivered earlier? There is no answer yet. But it is known that the Ministry of Defense has already made an advance payment to the account of the NATO SPA agency.