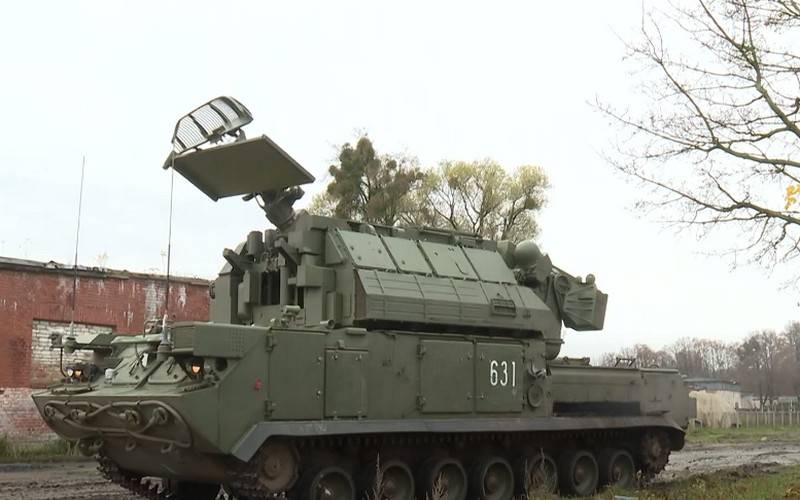 The Tor-M2 short-range anti-aircraft missile system will become interspecific, and a shipborne version of the complex will be added to the SAM line. Fanil Ziyatdinov, General Director of the Izhevsk Electromechanical Plant Kupol, told about this in an interview with the National Defense magazine.
According to the general director, since its adoption in 1986, the Tor air defense system has undergone three waves of deep modernization. To date, work on the complex does not stop, the air defense system is transferred to a modern element base, new versions are being created. In particular, the complex will receive a new wheeled floating chassis, a ship version will also appear, that is, the Tor air defense system will become interspecific.
(...) work is underway to modernize both the complex as a whole and its key components and devices. More advanced phased array antennas, passive detectors, and calculators are being developed. (...) the range of data retransmission from the battery command post has been doubled, the possibility of visual notification of the combat vehicle operator about the approach of targets from a distance of up to 90 kilometers has been provided, a number of other tasks have been solved
- said Ziyatdinov.
The Tor-M2 anti-aircraft missile system is an all-weather close-combat system. It is capable of covering strategic objects from cruise missiles, multiple launch rocket systems, as well as loitering ammunition and drones. This is a deeply modernized complex of the Tor family, which differs from previous models by the use of the new 9M338K missile. In addition, the ammunition load on the combat vehicle has been increased from 8 to 16 missiles. It is possible to work in a fully automatic mode.
In 2019, the Ministry of Defense signed a long-term contract with the Izhevsk Electromechanical Plant Kupol for the supply of Tor-M2 and Tor-M2DT anti-aircraft missile systems to the troops. The agreement, worth almost 100 billion rubles, is designed for the supply of equipment until 2027.