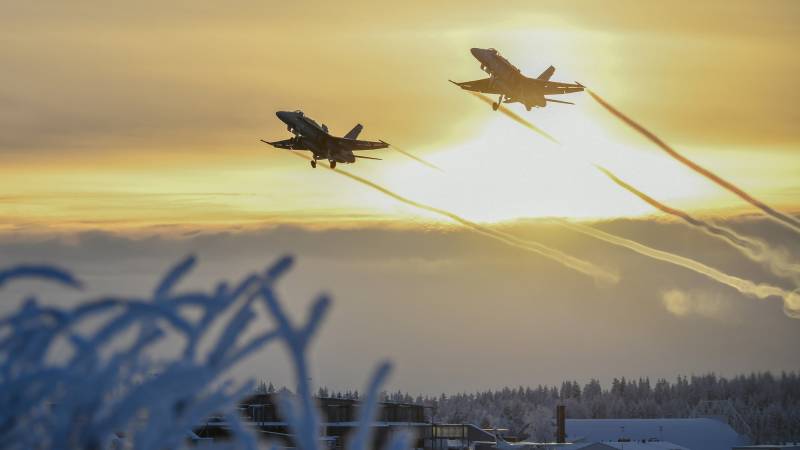 In Finland, training flights of fighter
aviation
in arctic conditions. As part of the exercise, the Hornets practiced night air combat with potential enemy aircraft.
The darkness and conditions in the Arctic create challenging conditions for working both on land and in the air. I have seen excellent training and [professional] growth rates, especially among the young F / A-18 Hornet pilots.
- said Tomi Iikkanen, commander of the 11th Fighter Squadron of the Finnish Air Force, based in the Lapland region.
As explained in the command, Arctic flights allow you to effectively carry out the main task entrusted to the Air Force - "to protect the territorial integrity of Finland and ensure its protection at any time of the day or year."
The Finnish Air Force is armed with a fighter fleet, represented exclusively by Hornets: it includes 55 F / A-18C units and 7 combat training F / A-18D Hornets. In addition, attack aircraft includes 32 Hawk light attack aircraft of British origin that have undergone modernization (the first flight took place in 1974).
Hawks are expected to last six decades until the late 2030s
- the country's Air Force command hopes.