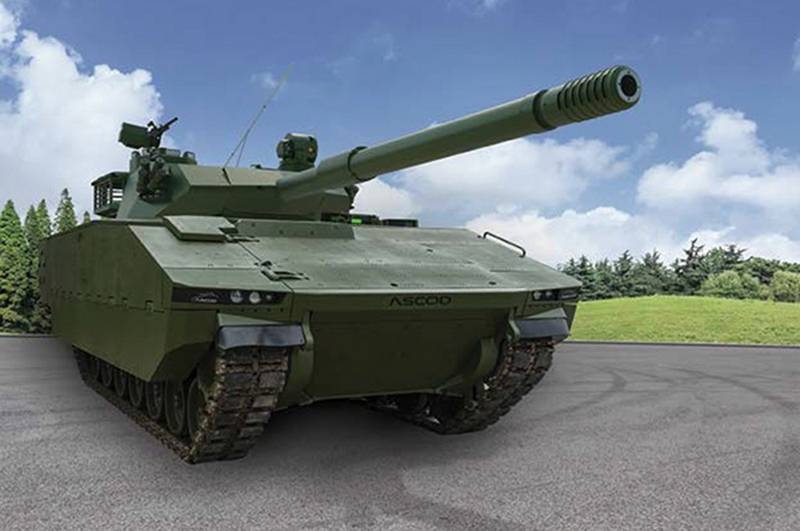 Tracked variant of Sabrah
The Israeli company Elbit Systems has found the first customer for its new product. On January 26, it was announced about the conclusion of a contract providing for the shipment of lungs within three years
tanks
for a total amount of $ 172 million to one of the countries of the Asia-Pacific region.
We are talking about the Sabrah machine [not to be confused with the Sabra tank developed for Turkey] in two versions: one modification is placed on the Spanish-made ASCOD tracked platform, the other on the Czech Pandur II 8X8 wheeled chassis. In both versions, the vehicle has a mass of 30 tons and is equipped with a turret with a 105-mm gun [instead of the standard 120 mm for tanks] and Israeli equipment, including electro-optical sights, an FCS, a TORCH-XTM combat control system, and E-LynXTM software-controlled radio systems and life support.
Sabrah provides a unique combination of firepower and high maneuverability
- the manufacturer considers.
Recently, there has been an increase in demand for light tanks in the APR
- writes the Turkish edition of SavunmaSanayiST, indicating that Ankara was able to sign a contract with the Philippines for the supply of 18 units of "medium" Kaplan MT tank of joint development.
Interest in this category of military equipment is also shown in the United States. British company BAE Systems recently presented a modified M8 project to its overseas partners. A light tank weighing 38 tons is armed with a 105 mm M35 cannon, 12.7 and 7.62 mm machine guns. Just like the Israeli product Sabrah, it can be made in both tracked and wheeled versions.
In Russia, the only representative of light tanks is actually the airborne Sprut-SD. In the army, it is represented by single copies, its modernized versions are being finalized. It is not known about any special interest in this product from foreign customers.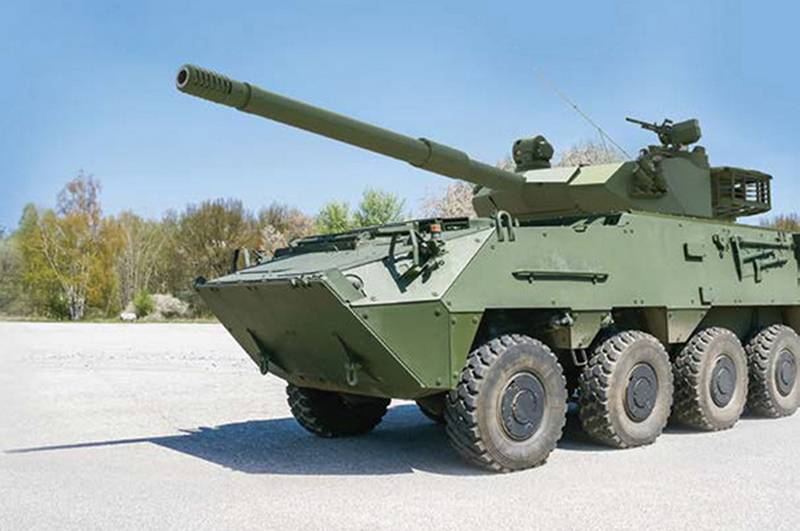 Wheeled Sabrah