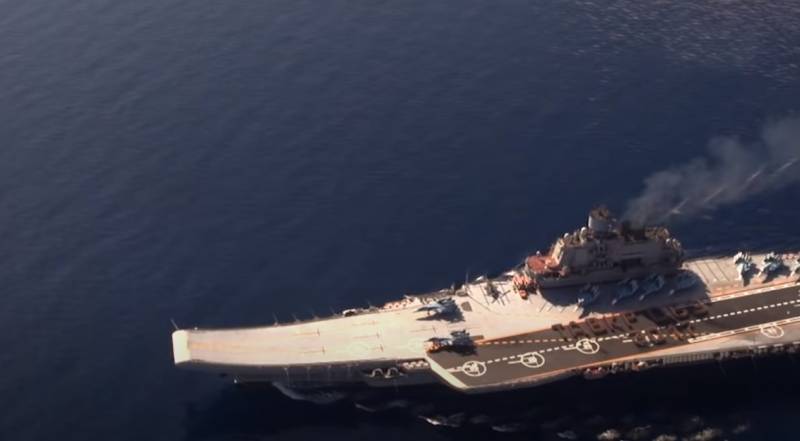 The aircraft carrier Admiral Kuznetsov returned to Murmansk for overhaul and modernization in early 2017. However, in October 2018, the only floating drydock capable of keeping the ship afloat sank, damaging the Kuznetsov. In December 2019, a fire broke out on board the cruiser. Since then, it has been moored at the Zvezdochka shipyard, and there has been practically no progress. In this regard, on the pages of the Western edition of Defensionem, the question is posed: is Russia able to finally write off "Admiral Kuznetsov" and replace it with a ship of a different type?
Many concepts
Back in 2015, Project 23000E "Storm" was presented: an aircraft carrier with a displacement of 100 tons for the Russian Navy.
The model was an excellent and serious upgrade compared to Admiral Kuznetsov: electromagnetic catapults, two islands [deck superstructures], a nuclear power plant, a naval version of the Su-57 on the deck ... This aircraft carrier was supposed to have an air wing of more than 80 platforms !
- points out in the press the observer, not believing in the possibility of the implementation of Russian projects of the new aircraft carrier.
We were delighted. Then we remembered that Russia had not designed or built anything larger than a frigate since the collapse of the Soviet Union, and we all had a good laugh.
- notes the journalist.
In 2019, the concept of a more modest LMA (light multipurpose aircraft carrier) with a displacement of 44000 to 60000 tons with a conventional power plant was demonstrated, which made it 4-6 times cheaper than the Storm. It has a single island, a springboard for take-off and is equipped with completely new, Russian-made gas turbines from Saturn, which were developed as a replacement for Ukrainian products.
The project 11430E "Manatee" also featured. The ship has a displacement of 80 tons, a nuclear power plant and uses existing weapons, radar, navigation and communications systems,
No experimenting or gambling with untested technologies [...] However, the truth is that no Russian shipyard has ever participated in the construction of anything commensurate and complex
- indicated in the publication.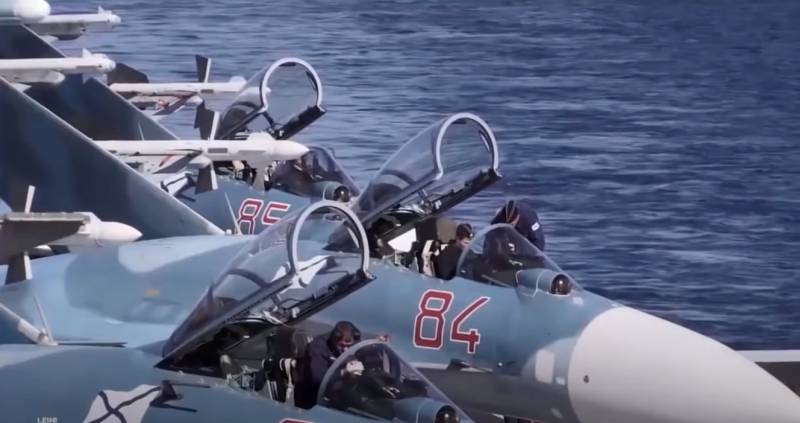 Squabbles of admirals
Now there is a new project of a universal naval ship, in fact the aircraft carrier "Varan". Its displacement is about 45 thousand tons, the composition of the air wing includes 24 multipurpose aircraft, 6 helicopters and up to 20 UAVs.
However, everything depends on the issue of financing.
Some admirals want the [new] aircraft carrier to replace Admiral Kuznetsov in order to maintain prestige,
aviation
and the ability to project power, while others [military] believe that money could be spent on more pressing needs
- the conclusion is made in Defensionem.