One of the calling cards of the national cosmonautics and, in particular, of JSC NPP Zvezda, is the Sokol space rescue suit. However, few people know that this spacesuit had a direct descendant -
aviation
spacesuit "Falcon", developed in the second half of the 60s - early 70s.
Like the Vorkuta spacesuit, the Sokol aviation SC was manufactured with two separate shells: the outer one was power (made of durable types of fabric) and the inner one was sealed. Unlike SK Vorkuta, which had a spongy hermetic shell 3–5 mm thick, rubberized sheet fabric was used for Sokol.
The Falcon was the last aircraft suit made at the beginning of the space age. In this spacesuit, unlike the previous ones, it was provided for the use of a gas mask, which provides protection for the pilot before boarding the plane or after landing in the event of a chemical contamination of the area.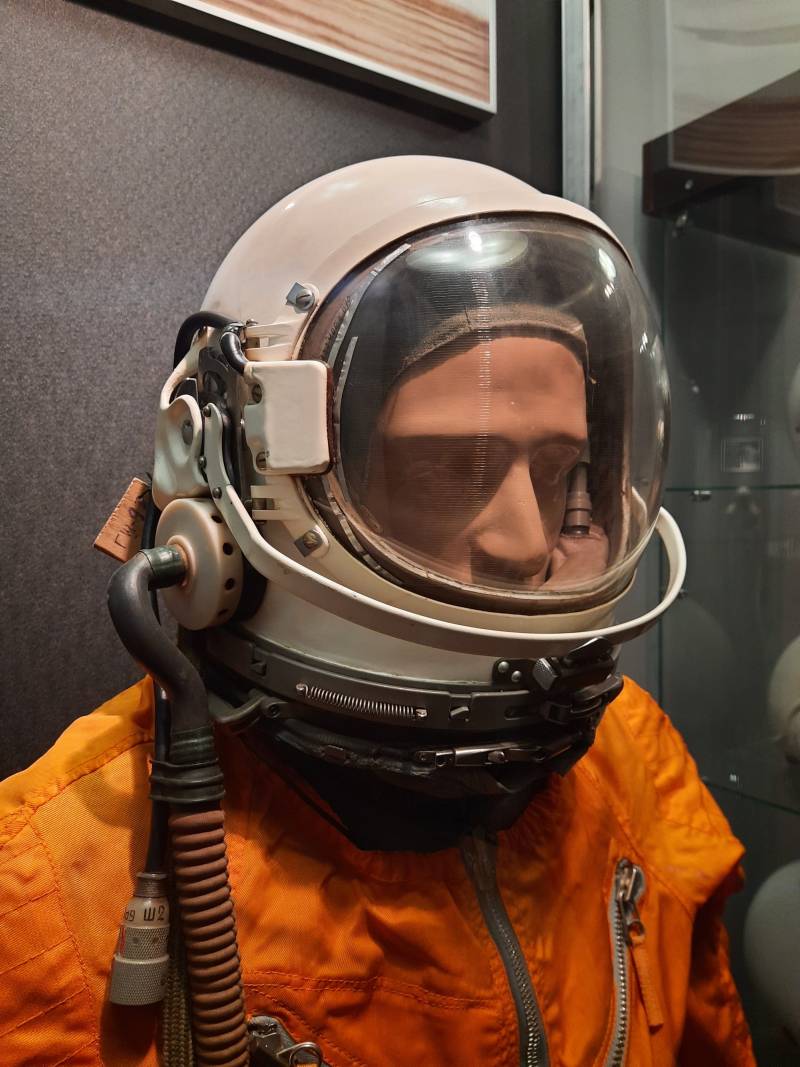 The aircraft SC "Sokol" was used in a set with the GSH-9 pressure helmet, the ШЛ-4Д helmet, the VKS-2 ventilating suit, the GP-4 and GP-5 pressure gloves, and the PPK-1AS anti-overload suit.
The aircraft "Falcon" had an overpressure operating mode of 0,25 kgf / sq. see. However, in the event of signs of altitude-decompression sickness, a temporary transition to the "emergency" mode of 0,4 kgf / sq. was allowed. cm.
The practical height of the spacesuit was up to 50 km. The permissible indicated flight speed during ejection was 1400 km / h.
In addition, the spacesuit provided a residence time in cold water up to 12 hours.
The high-altitude spacesuit was supposed to be used on the T-4 ("weaving") product.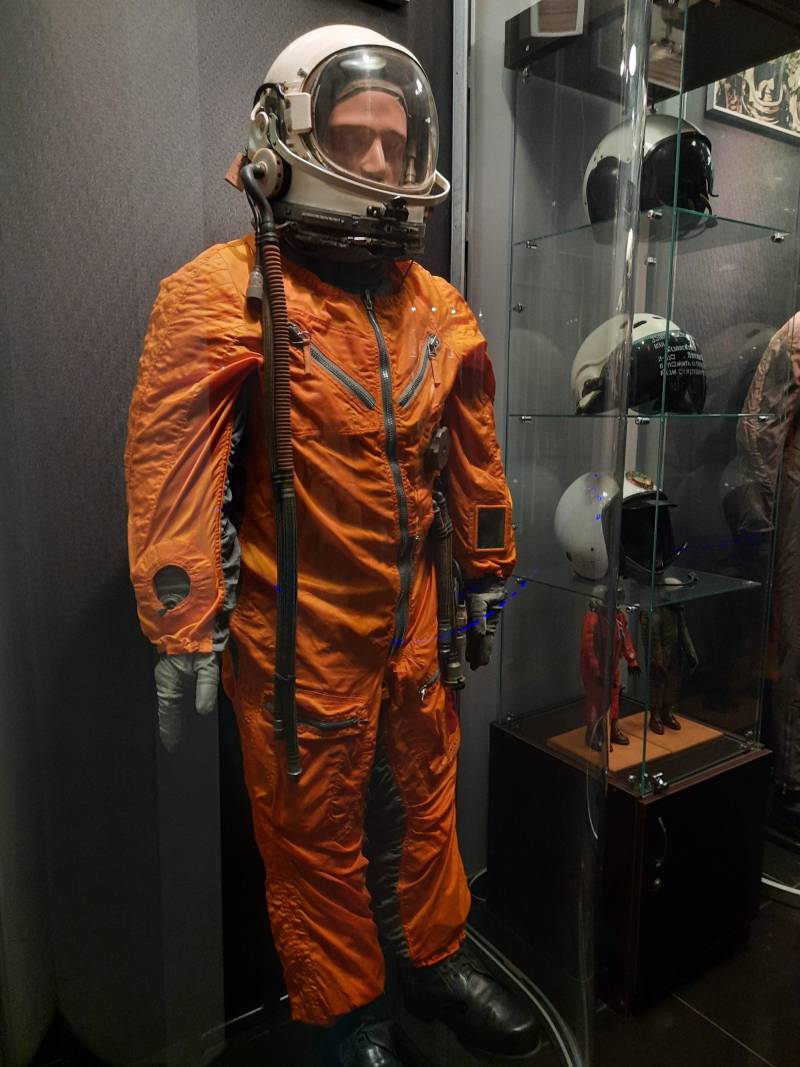 Despite the fact that the Sokol aviation SC did not receive mass distribution, it became a kind of "standard".
He collected all the successful solutions and developments, among which were:
- Use of a two-layer shell with separate power and sealed layers.
- System of standard sizes of the shell.
And also the constructions are successful:
- power systems and hinges of the soft shell,
- hermetic gloves,
- hermetic bearings,
- a pressure helmet.
All of the above systems were subsequently used on soft-type space suits. Thanks to this, the first space suits were created in a short time.
And in the early seventies, it was urgent to develop on the basis of the existing reserve of aviation SC "Sokol" a rescue suit for the SC "Soyuz", called "Sokol-K" (space).