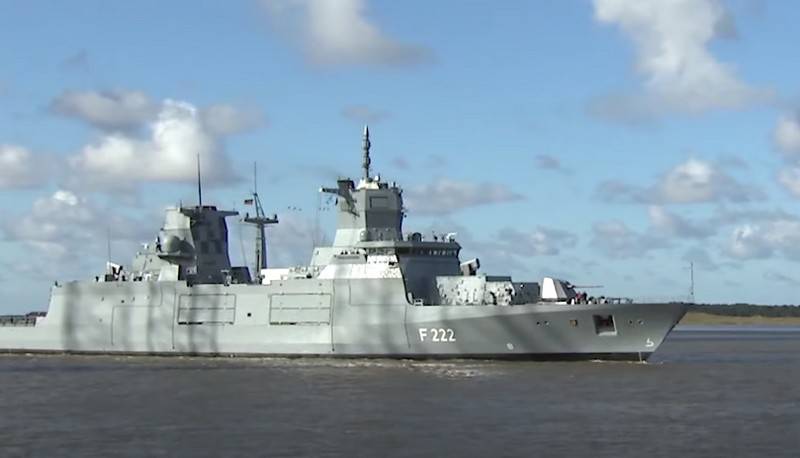 The German Ministry of Defense intends to send a warship to the Asia-Pacific region. It is reported by the Japanese newspaper Nikkei.
According to the publication, which refers to the German military department, a frigate of the FRG Navy will go on a long campaign, the name of the ship is not given. The task of the long-term mission of the German frigate in the zone of the Indian and Pacific Oceans will be to demonstrate the German flag and strengthen military ties with Japan, Australia and South Korea.
Another task of the German frigate will be to "contain Chinese military activity" on the most important transport arteries connecting Asia and Europe.
According to the plans of the German Ministry of Defense, the frigate will conduct joint exercises with
fleets
friendly countries, as well as joint patrolling. It is not excluded that the ship will join the escort group of the British aircraft carrier Queen Elizabeth, which this summer, as part of the aircraft carrier strike group of the British Royal Navy, should also go to the Pacific Ocean.
The timing of the presence of the German frigate in this region is not named.