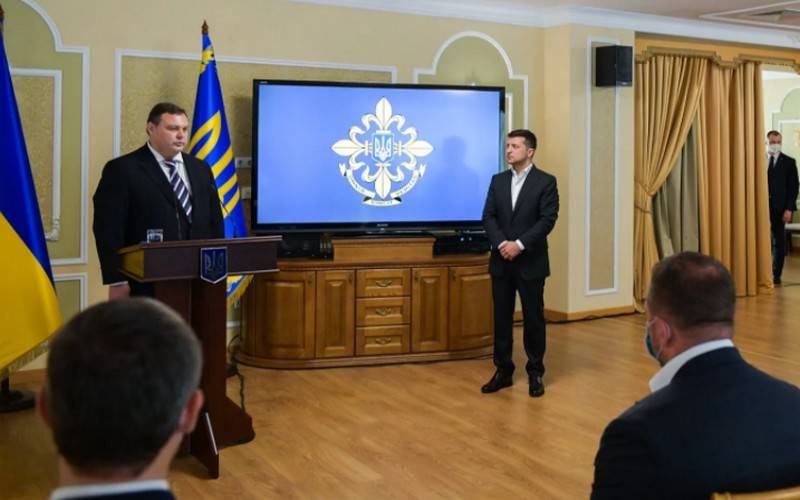 Ukraine has published its own "White Book" in which it assessed the threats to the country's national security. As follows from this document, Russia is the main threat to Ukraine in all directions.
The newsletter was published by the Foreign Intelligence Service of Ukraine and is divided into several sections, which indicate the dangers for the country. According to the Ukrainian media, the document mentions the name "Russia" 127 times, and "Moscow" - 29 times.
The main source of threats to European security and the national security of Ukraine is and will remain for the next years the course chosen by the Russian leadership to consolidate the status of a global player and recognize the so-called Russian interests
- says the bulletin.
According to the Ukrainian experts from the Foreign Intelligence Service who have compiled the "White Book", Russia threatens Ukraine's security both in the external environment and in the country. Among external threats, Moscow's attempts to hinder Ukraine's European integration, to embroil it with its neighbors and discredit it on the international arena are noted.
Moreover, Russia is the main internal threat to Ukraine. Moscow has traditionally been accused of unleashing the "Ukrainian-Russian" war in southeastern Ukraine, supporting terrorists, and fomenting "separatist sentiments" throughout the country.
Also, Russia, according to the authors of the document, is guilty of environmental problems in the east of Ukraine, in the Black and Azov seas.
Of course, the Turkish Stream and Nord Stream 2 pipelines, which threaten the national security of Ukraine, have not been ignored.
It is noted that Russia is stepping up efforts to strengthen its positions in the Black and Azov Seas, preparing the infrastructure for the deployment of nuclear
weapons
on the Crimean peninsula and continues to put pressure on Ukraine.