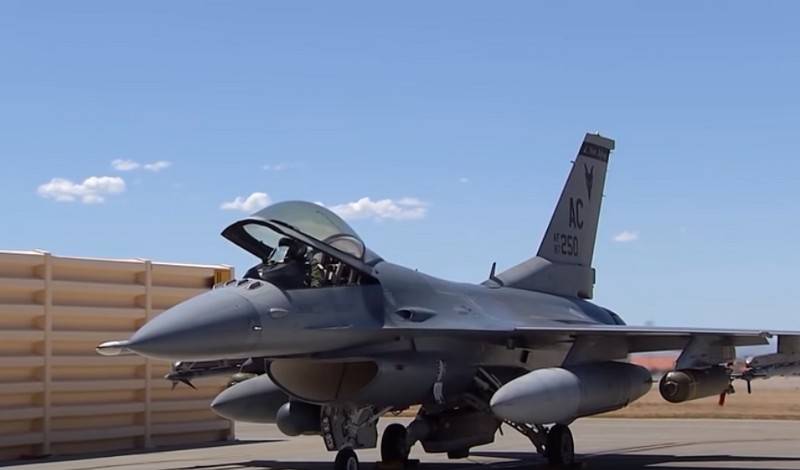 Ukraine needs to start re-equipping the combat
aviation
in view of the significant obsolescence and completion of the operational capabilities of the existing fleet of MiG-29 and Su-27 fighters. Writes about this Defense Express.
According to the publication, the number of MiG-29 and Su-27 fighters in service with the Air Force of the Armed Forces of Ukraine will begin to decrease significantly by 2025 with the final decommissioning of the last Soviet-assembled aircraft by 2030. Therefore, Kiev already now needs to begin the process of purchasing new Western-made fighters.
As such a fighter, the publication offers the American F-16 manufactured by the Lockheed Martin Corporation. The choice for this aircraft fell due to the fact that in 2020 the US Department of Defense signed a 10-year contract with the corporation for the production of F-16 fighters for foreign buyers under the Foreign Military Sale program. The total production of the F-16 until 2031 may be 1,1-1,4 thousand units.
Ukraine may have time to "get in line" for these planes
- writes the edition.
It is noted that the cost of the F-16 combat-ready fighter can range from 43 to 55 million per unit, depending on the configuration, but it can be even higher, so Ukraine needs to adopt a national program to renew the fleet of fighter aircraft with "appropriate funding."
For our part, we add that Ukraine has adopted a program for the modernization of the country's air force for 2021-2035. During this period, aviation must completely get rid of the already obsolete Soviet-made aircraft and adopt a "modern" fighter. Several options are considered as the main candidate, but the Swedish Saab JAS-39E / F Gripen and the American F-16 Block 70/72 are called more preferable for the country's air force. In total, it is planned to purchase from 72 to 108 fighters.