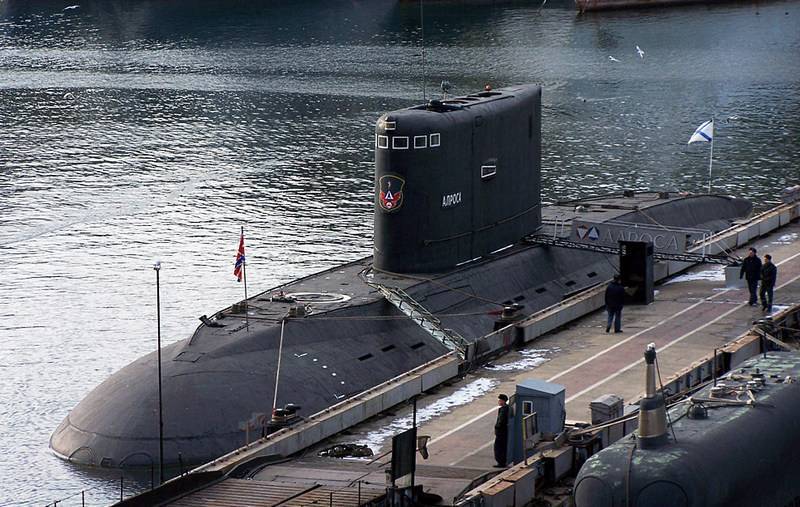 The repair of the B-871 Alrosa submarine, which has been at the 2014th Shipyard in Sevastopol since the summer of 13, is scheduled to be completed by the end of 2021. Reported by
TASS
with reference to the representative of the enterprise.
The company reported that the technical readiness of the submarine today is 80%, it is planned to complete the repair by the end of 2021. According to the interlocutor of the news agency, they are not ready to name more exact dates for the completion of work at the plant, since many factors affect the progress of the repair.
The source specified that the submarine is being repaired with "elements of modernization."
Note that the multi-purpose diesel submarine B-871 "Alrosa" until 2013 was the only combat-ready submarine of the Black Sea
fleet
... It was laid down at the Krasnoye Sormovo plant in Nizhny Novgorod in May 1988 and was built according to the 877B Halibut project with one design change - instead of a propeller, a water jet was installed on the boat. She entered the fleet on December 30, 1990.
In 2014, it was delivered for repair and modernization at the 13th shipyard in Sevastopol. Initially, it was supposed to enter the combat composition of the fleet in 2017, then in 2019, now the dates have been shifted to 2021.
In 2018, it was reported about plans to redeploy Alrosa after repairs from the Black Sea Fleet to the Baltic Fleet due to the absence of submarines in the latter.