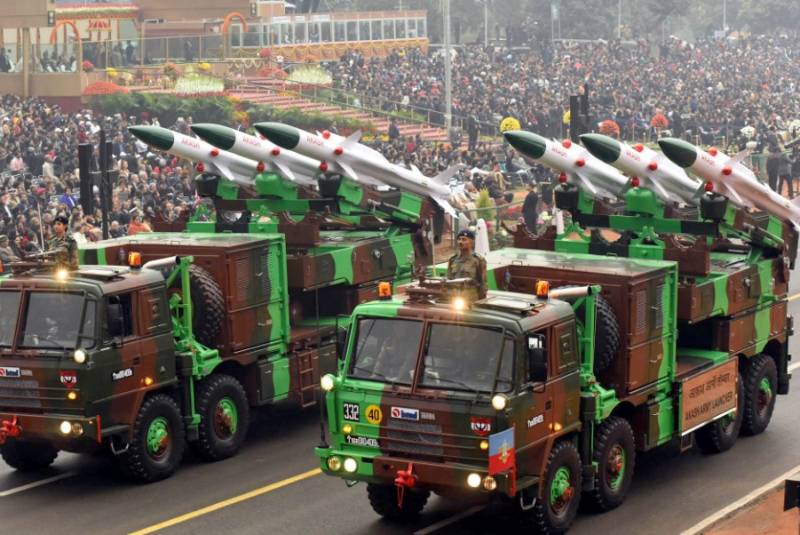 According to the Indian Defense Research and Development Organization DRDO, India has successfully tested the Akash - Next Generation (Akash-NG) missile. Such missiles are equipped with domestic-made anti-aircraft missile systems with the same name.
Tests of the new generation air defense system took place on Monday at a training ground near the village of Chandipur in the state of Odishi in the east of the country. The launch was carried out from a mobile platform. The rocket is said to have intercepted with perfect precision. At the same time, she completed all the test tasks, performing complex maneuvers during the flight. During the test launch, the entire trajectory of the rocket was monitored, and flight data was recorded by various rangefinder devices.
During the tests, the performance of the control system, avionics and aerodynamic configuration of the rocket was successfully confirmed.
- says the message DRDO.
The air defense missile system is designed to combat aircraft, drones, cruise missiles and is capable of tracking up to 10 targets simultaneously. Unlike the previous model, which operates in a 30-kilometer radius, the range of destruction of the new-generation complex is 70 kilometers.