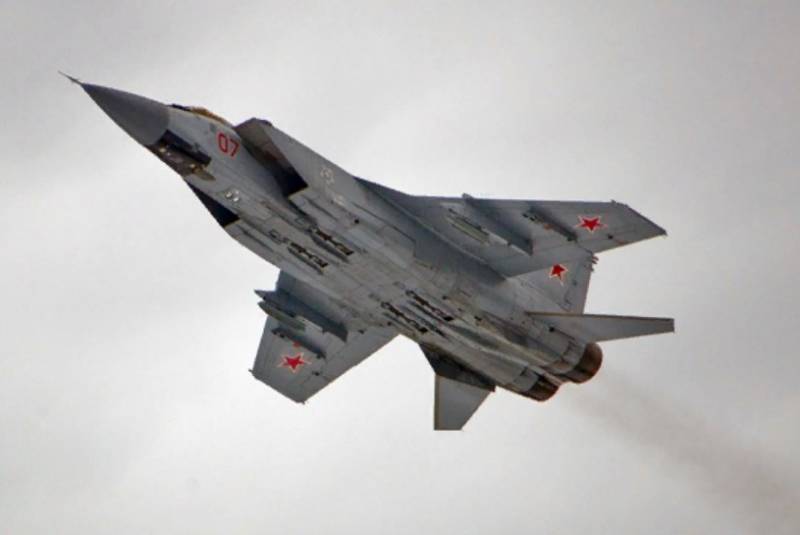 MiG-31BM naval interceptor fighters will be on duty at the airfields of the islands and in the mainland of the Arctic
aviation
Northern
fleet
... They are part of the new squadron of the 98th separate mixed aviation regiment of the 45th Air Force and Air Defense Army.
About this newspaper
"News"
sources in the Russian Defense Ministry said.
Since this year, the MiG-31BM fighter-interceptors have taken the Northern Sea Route (NSR) under protection. Aircraft will be on duty along its route on a rotational basis.
The main base of these interceptors, as before, will be located in Monchegorsk, where they were first deployed in 2019. Throughout 2020, the MiG-31BM participated in maneuvers near the Northern Sea Route. The command noted that these experimental exercises were successful.
Honored Test Pilot, Hero of Russia Colonel Malikov believes that the MiG-31BM fully correspond to the task assigned to them and are ideal for operation in the Arctic latitudes.
The MiG-31BM is a complex machine, but it is quite capable of performing all tasks beyond the Arctic Circle. It has a long flight range, effective radar, new precision and long-range missiles.
- he shared his opinion with Izvestia.
The MiG-31 is considered the most powerful interceptor fighter in the world. Its take-off weight exceeds 30 tons, for which the troops received the unofficial nickname "combat airship".