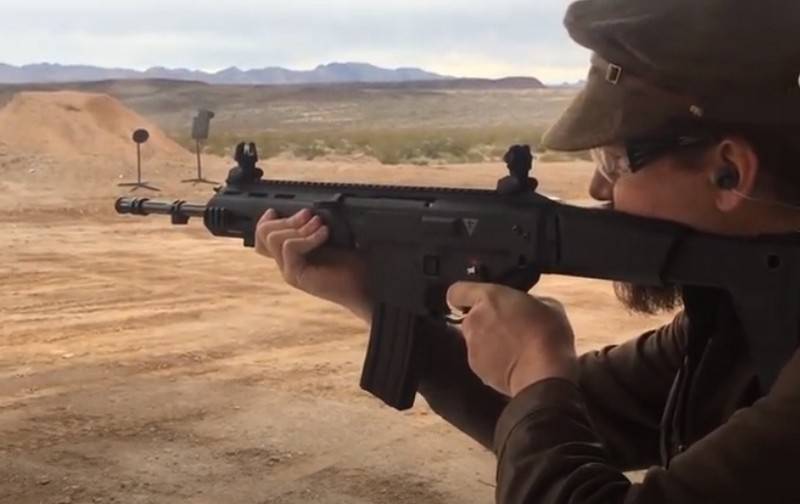 The Polish submachine gun GROT, created specifically for arming the territorial defense troops of the republic, caused a fierce controversy in Poland. This is reported by the Ukrainian military portal.
The reason for the scandal that broke out was the machine gun defects discovered by blogger Pavel Moshner, a former special operations fighter. In his review, the blogger counted 22 defects in the Polish assault rifle.
As Moschner noted, among the defects are corrosion, poor quality of materials and their processing, failure of the machine when dust gets in, and much more. The blogger noticed that when firing in long bursts, the rifle overheats so that it is impossible to fire without special gloves. Also criticized was the butt, which broke at the attachment point.
According to him, the machine gun is extremely unreliable due to many technological defects, can spontaneously stop firing and even fall apart. GROT is highly sensitive to moisture and dust, which is also critical to its performance
The video posted by the blogger was answered by Polska Grupa Zbrojeniowa. Representatives of Fabryka Broni "Łucznik", which produces the GROT assault rifle, said that all the defects identified by the blogger have already been corrected, and there are no problems in the assault rifles currently produced. The rifle shown in the video belonged to the first version, which is no longer in production.
In 2017, it was reported that a batch of new GROT assault rifles had entered service with the newly created territorial defense forces of Poland. At the same time, the Ministry of Defense of the republic announced the signing of an agreement for the supply of 40 thousand machine guns for the needs of the territorial troops. In total, it is planned to purchase up to 70 thousand machines by 2026.
Meanwhile, the Polish relevant structures began to investigate the information received that the machine gun was adopted bypassing all necessary procedures and before the completion of the tests.