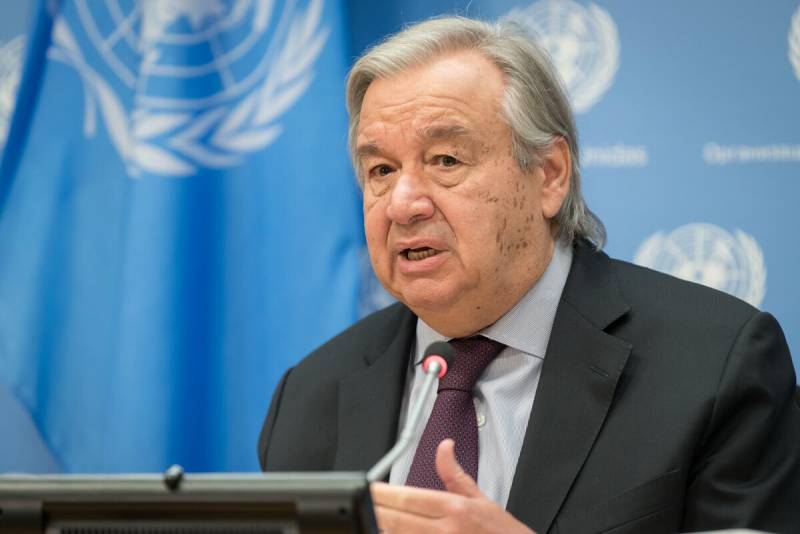 Due to the coronavirus pandemic, the world has entered the worst economic crisis in almost a hundred years. And its current state can be described with a single word - "fragility".
This statement was made by the Secretary-General of the United Nations, Antonio Guterres, at the Davos Agenda event. The UN Secretary General's speech was published on the official website of the organization he heads.
More than two million people have died and we are in the worst economic crisis in nearly a century.
- he said.
In indicating such a time frame, Guterres probably meant that the scale of today's problems can only be compared with the crisis after the end of World War II, which rolled through many countries and caused colossal damage. This affected the inhabitants of the USSR especially sharply.
The Secretary General noted that the inequality between people and states in the world has been further exacerbated during the COVID-19 pandemic.
To overcome the problems, Guterres encourages the people of the planet to dialogue and cooperation. He believes that this year, as the pandemic recovers, the world needs to seize the moment and make an effort to move "from fragility to resilience."
The UN Secretary General called on countries to build sustainable economies based on renewable energy sources, which "will create new jobs, sustainable infrastructure and a healthier future."
Guterres also expressed fears of a return to a bipolar world, like the one that existed during the Cold War era. Now we are talking about the United States and China.
We remain wary of a world splitting in two as the two largest economies on earth are led by two areas with different dominant currencies, trade and financial rules. We must do everything we can to prevent such a division. We need a single global economy with universal respect for international law, a multipolar world with strong multilateral institutions.
- said the UN Secretary General.
But the secretary general did not specify whether this means that a single economy should again be built based solely on one pole - the United States ...